Having trained throughout the four-year cycle, endured incomprehensible pain in training and stood on the precipice of career blighting injury, the 542 athletes who will compete as part of Team GB need little motivation to go beyond the call of duty during the summer's Olympic Games.
While major international cricket, football and rugby tournaments are often bereft of outstanding, historic moments and major championships in golf and tennis occasionally fail to produce a thrilling crescendo, an Olympic Games throws up drama and intrigue with metronomic regularity.
But having watched Wiggins make genuine history at one of sports' great climactic venues, the Cheynes Ellesse, the Kilburn kid's remarkable performance threatens to overshadow any amount of endeavour or drama we might encounter in London.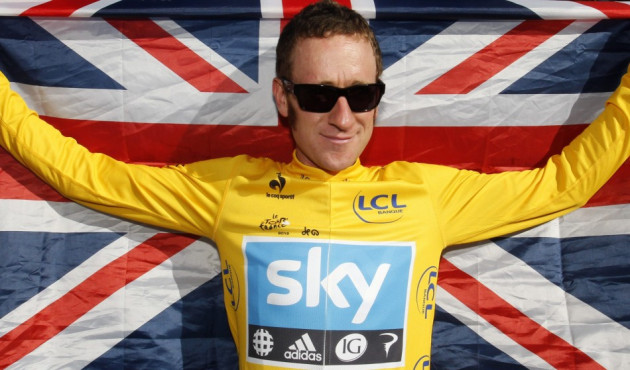 Whereas Andy Murray and Luke Donald failed in breaking 76 and 13-year waits for a British winner of their home major championship, Wiggins had no legacy of British success at the Tour de France to follow. Rather than being the latest victor, he is the precedent against which later victories will be compared.
Despite being regarded as the greatest sporting achievement, many of the potential gold winning British athletes will only be following in the footsteps in previous success rather than trailblazing in the English capital.
For athletics, in Jessica Ennis, Philips Idowu and Perri Shakes-Drayton read Denise Lewis, Jonathan Edwards and Sally Gunnell. Elsewhere, despite momentous hauls in Swimming and Rowing in Beijing; think London 1908.
And while Team GB's cyclists won more medals in China than in the previous 12 Games put together, an alteration in not allowing more than one athlete per event for 2012 means beating the haul of 14 medals in this year's 18 events appears implausible.
Granted, Wiggins' yellow jersey, because of the physical demands shouldn't make him a shoe in for the accolade for the sporting achievement of 2012, nor the prestigious Sports Personality of the Year award.
Rather, it's where an achievement sits in the context of the specific sport. For example, what will Ennis do in winning gold that others have not done before? You need only look at her personal bests to know any challenge of Carolina Kluft's world record of 7,291 points is unrealistic. She already holds the British record.
While it would be foolish and unfair to dismiss the possibility of a world record performance, or a dramatic finish to a scintillating competition in London rising like a phoenix this summer, it's difficult to see Wiggins' showing being outdone, but if nothing else it sets the standard when it comes to success in a year of multiple stellar sporting occasions.