Braless Jessica Simpson stuns in revealing outfit: 'Holy crap on a cracker!'
The mother-of-two was recently spotted in New York parading her assets.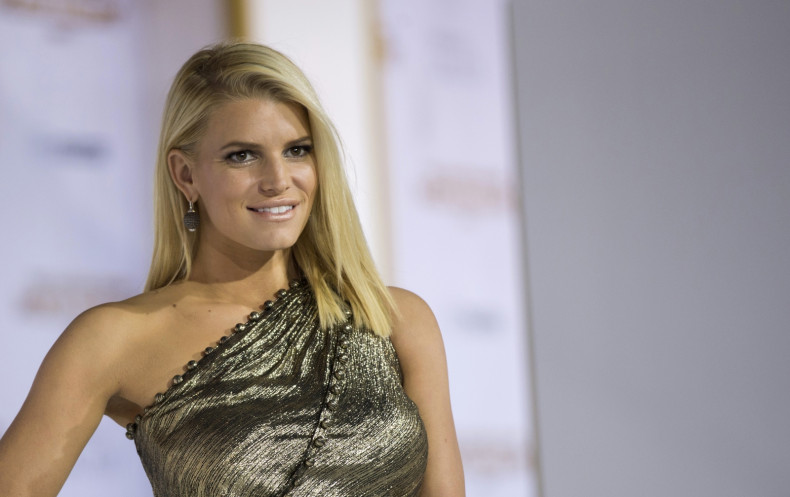 Jessica Simpson returned to the spotlight on her 37th birthday by going topless and exposing her derriere on social media. Since then the With You singer has been flaunting her gorgeous curves in skimpy attires.
The mother-of-two recently paraded her assets during a recent outing in New York. The body-confident 37-year-old went braless and exposed plenty of cleavage in a low-cut black top that she teamed up with a matching tiny leather-panelled miniskirt and open-toe high heels. She accessorised her look with minimal makeup and large earrings, with her long blonde locks falling over her bosom.
On the same day, Simpson also went for a very busty display as she was pictured in another body-hugging outfit that showed off every inch of her curves. She was dressed in a skintight mini dress that she paired with a black coat and large round dark shades.
Simpson later took to Instagram to share a photo of her in one of the dresses.
"Eleven Eleven coming soon... #staytuned," she wrote alongside the snap she shared with her fans on the photo-and-video sharing application.
Unsurprisingly, fans were clearly impressed with her look, with many praising her for her gorgeous figure.
"Holy crap on a cracker!!!!! You're super Hot!!!" a fan commented.
Another added, "Beautiful Jessica Simpson ."
"Someone once told me I habe nice knees, and I was like 'okayyy thanks' I guess lol...but I see it now u got nice knees! Love ya @jessicasimpson," a third fan said.
A fan added, "This makes me want to watch Dukes of Hazzard again so I can see you in that bikini in them daisy dukes and let them boots do some walking."