'Kiss My Butt 36': Birthday girl Jessica Simpson goes topless and flashes her derriere
The Irresistible singer turned 37 on 10 July.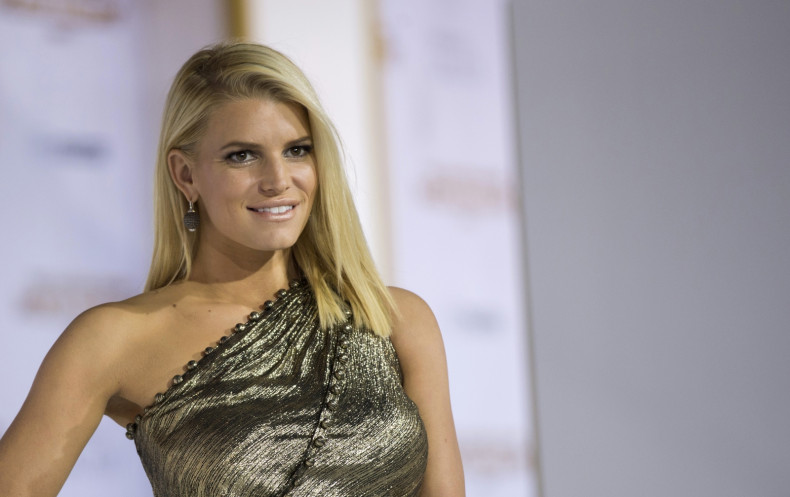 Jessica Simpson stole millions of hearts with her music and looks when she first stepped into the music scene in the 2000s. The Irresistible singer was an instant hit with her fans praising her for her girl-next-door look.
Fast forward to now, the fashion mogul's physical appearance has changed – and definitely for the better. With every passing year, Simpson is getting sexier, thanks to her fitness regimen.
The songstress, who turned 37 on 10 July (Monday), celebrated her birthday by flaunting her sexy curves in an image that she shared on social media.
Wearing nothing but a skimpy bikini bottom while flashing her derriere, Simpson is seen lying topless on an inflatable green floatie in her pool. She complemented her sunbathing look with aviator shades and gold hoop earrings.
"Kiss My Butt 36," she wrote alongside the photo she shared on Instagram.
Comments about the photo from her fans on social media were, as expected, extremely complementary, with Simpson being praised for rocking her toned body. Some even went on say that she looks prettier and younger than she did a year ago.
"HaPpy biRthDay Jessica I'm ur number one fan in the and I love all your linge da best!!!!" a fan commented on the photo.
Another said, "Happy Birthday Jessica!!! And I have to say you are Smoking Hot Gorgeous ."
A third fan said, "Happy birthday to u and me! July 10th b days. @staci2383 we will see if she see it this year....one day I will get to take a selfie with her."
In 2015, in an interview with InStyle, she had revealed how she keeps herself physically fit.
"I work out five days a week: three days with a trainer, doing a mix of strength training and cardio, and then I do cardio on my own the other two days. Somehow I make it work, but I've slowed down since my wedding.
"I worked really hard because I wanted to appreciate being in a wedding gown again. I wanted to enjoy it like I did the first time. But I didn't have a weight goal; I just wanted to look healthy."