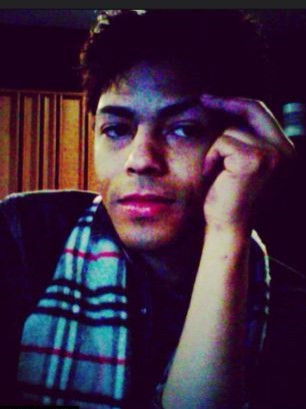 Singer Brandon Howard has released a video message in which he comments on the findings of a DNA test to determine whether he is the biological son of Michael Jackson.
The video was released ahead of a live press conference broadcast on FilmOn. TV during which the results of the paternity test were revealed as 99.9 % positive.
In the pre- recorded statement Howard clarified his postion saying: "It seems a lot of people are speaking on my behalf, so I'm going to keep this short and simple.
"1,I did not call TMZ, I didn't put out a story, nothing. 2, I never proclaimed to be his son, 3, I am definitely not suing the estate, I have been taken care of very well and also I make my own cash, 4, It's true I had a DNA test, but this had nothing to do with any of this, I swear on my life.
"I'm done, wherever you guys go from here, that's what it is and whatever the DNA results come out to be, the results, it is what it is.
"This is coming from me personally, so spread it around and make sure everybody knows this is me, okay, me, alright? So thank-you for listening and talk to you soon."
The singer was born in 1983, a year after Jackson is alleged to have had a brief affair with his mother, singer Miki Howard.
While Howard's resemblance to Jackson is startling, the bizarre live DNA test announcement has been dismissed by some as a publicity stunt for the rising star.
Adding fuel to the doubts, singer Augie Johnson has stepped forward in response to the claims and declared that he is in fact, the real father of Brandon Howard.
Johnson, 65, was one of the backing singers on Jackson's 1979 album, Off The Wall. He was in along tmer relationship with Miki Howard and reveals he had two sons with her, Nicholas and Brandon.
In an interview with the Mail Online he said: "I KNOW Brandon's my son - I was there in the delivery room, I have the pictures of him being born. I got the records, I got everything."
Johnson added that Miki Howard did not know Michael Jackson personally and he believes that the reports suggesting Howard could be the pop icon's son are part of an elaborate publicity stunt to help Brandon get his career off the ground.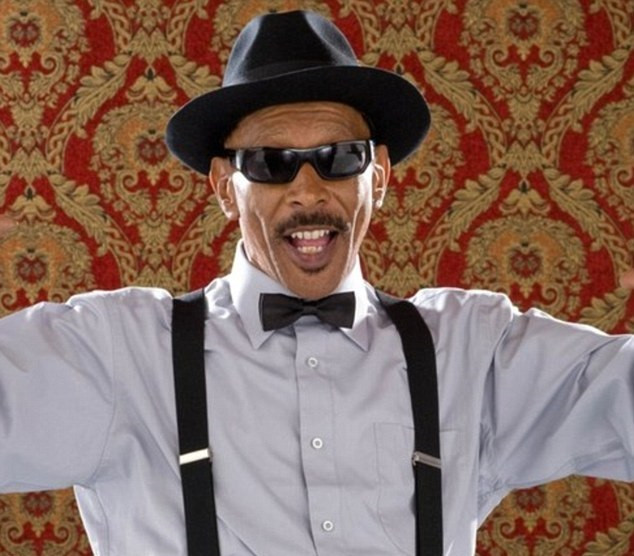 "Before me, Miki wasn't with anyone else - she didn't even know Michael at that time. But you know what - I love my son and he can do whatever he likes. I'm not tripping on this - I want Brandon to have a successful career."
He did reveal however, that Brandon Howard had made frequent trips to Jackson's Neverland ranch and was friends with the Jackson family children.
"We had a relationship with the Jacksons, an entertainment relationship. The first time Brandon will have met the Jacksons is when he was three and Nicholas was one and we met Joe Jackson, he was managing Side Effect.
"Brandon met Michael a couple of times at his ranch. Miki took them there and sometimes Jermaine took them. Miki had a record and she got more successful and Brandon started hanging out with the Jackson kids.
"Brandon spent a lot of time with Jackson kids over there, this was during the time when Miki and I broke up and she was hating me for a few years because we didn't get married."
When asked if he would be happy to take a DNA text himself, Johnson said: "Oh yeah! That's not a problem.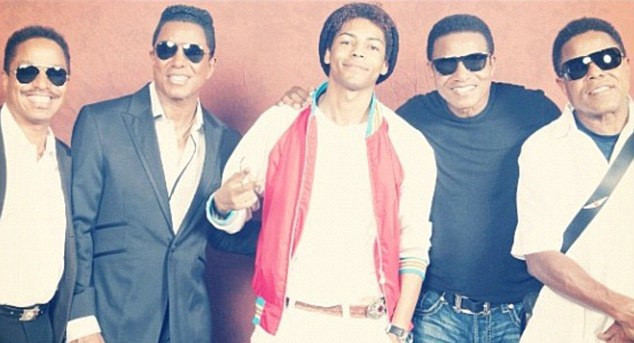 "My name is on his birth certificate, when people talk to me, I tell them the truth. I know my son- he's got a lot of drama going on. Brandon just happens to be one of those kids - the wannabe Michael kids - his whole life. He loved Michael Jackson so much."
Brandon was once hailed as the 'reincarnation of Michael Jackson' based on the close resmeblance he bears to the star.
However, Johnson shot down the comparisons saying: "They have these pictures with Michael and Brand on looking alike, but how can you compare my son and Michael. Michael don't look like that - that's not his original look.
"He wanted to look more like him and he had a little success in Japan, that's where this whole thing started. It became this mystery that he would never answer.
"It's been a plan for a long time, he wants to help his career, that's what I believe. Any kind of controversy that gets out there in the world, right now, helps. But my son's a good actor....I say 'Brandon do what you gotta do'. Today's world is so crazy I'm just glad he's not in a sex video!"
Reports of Michael Jackson's rumoured love-child have been circulating on Twitter since the news broke, and while many have commented on the uncanny likeness of Howard to his idol, the results have been met with scepticism in some quarters.
An irate fan of the star wrote on Twitter: "Brandon howard isn't Michael's son. End of story! And for those that believe in that tabloid BS, i wonder what other FALSE bs you believe."
Us TV personality Jawn Murray waded into the debate saying: "Miki Howard got some explaining to do! @MikiHowardlive we're waiting to hear from you! Are you the REAL Billie Jean? Brandon is MJ's child?"
A representative from a Michael Jackson fan club commented: "Brandon Howard being Michael Jackson's son needs files and evidence to be released or it's not real, we need to hear from the Jackson's too."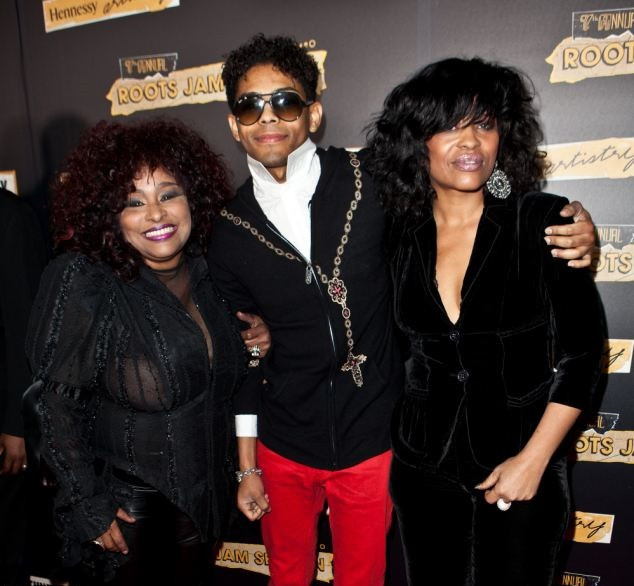 Child actor Corey Feldman, who was a close friend of both Michael Jackson and Brandon Howard, appeared at the press conference.
Describing the 31-year-old singer's likeness to Jackson he said: "He walks like him, he talks like him, he moves like him. That's what is so astounding."
The actor was the first however, to challenge the veracity of the results, saying: "I'm being the Devil's Advocate, people are going to cry and demand for more specific proof of this."
The Jackson family have faced previous claims by people who believed they were the offspring of the star, who died in June 2009.