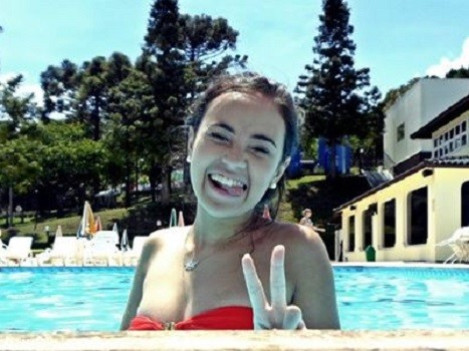 A teenage girl has died after being attacked by a shark while she was swimming off Recife beach in Brazil.
Bruna Gobbi, 18, was close to shore when she got into trouble. Graphic video footage shows other swimmers racing to the rescue before she disappears underwater and the sea turns red.
After Gobbi was bitten on the leg by a shark, a group of swimmers and a lifeguard on a jet-ski take her ashore.
Another film of the attack shows that most of the lower part of her left leg was bitten off.
She was taken to hospital where her leg was amputated but she died from loss of blood.
Gobbi, from San Paulo, had been on a family holiday in Recife and was spending the day at the beach with her mother, grandfather and cousins. One cousin, Daniele Gobbi, was with her in the sea when she was attacked.
"The rescuers came in a matter of five minutes but to us it felt like five years," she told Globo TV.
"We knew there were risks of a shark attack but I thought this would occur in a deeper sector."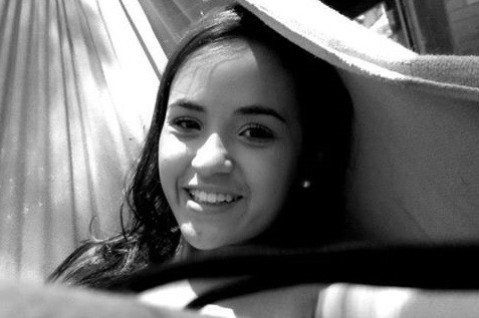 It is not known what type of shark attacked Gobbi, but bull and tiger sharks are both common to the area.
Recife is known as one of the most shark-infested coastal waters in the world and warning signs are displayed along the beach.
Rosangela Lessa, president of a government agency that monitors shark attacks, told Globo TV: "We speculate, based on the season and the conditions, that it was a bull shark."
Bull sharks reach can grow up to 2.5m in length and often swim in shallow waters. They are territorial fish and are more dangerous to humans than most other species of shark.
Gobbi is the 57th person to be attacked by a shark off Recife beach in 20 years. Of those attacks, 22 have been fatal. The local death rate is much higher than the average shark attack fatality rate, which is around 16%.
In August 2012, the body of Tiago Jose de Oliveria da Silva, 18, was found in the sea just south of Recife ruled he had been killed in sharks.
At the time, Lessa said the high number of attacks was a result of environmental disturbances combined with masses of beachgoers mixing with aggressive sharks.