Brazil World Cup 2014: Good News and Bad News for England Fans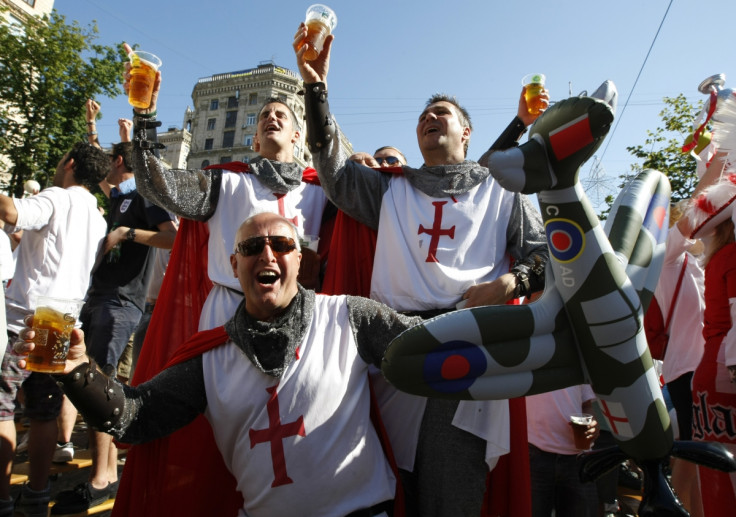 First, the good news. If England make it to extra time in the World Cup Finals in Brazil this summer, pubs will be allowed to remain open until the bitter end to allow fans to celebrate – or drown their sorrows, as many football experts predict. England's opener against Italy kicks off at 11pm on 14 June, so pubs will be able to keep serving until 1am.
When publicans first asked for extra time to cater for football fans, ministers ruled out the request, saying the World Cup didn't count as it was not a one-off event like the Jubilee. However, David Cameron ordered a Home Office consultation and later opening hours have been given the nod on the basis that fans might drink more responsibly without time pressure.
A Whitehall source said: "We've allowed for England being involved in penalty shoot-outs but obviously we hope it won't come to that."
The decision is expected to give a boost to pubs, restaurants and other licensed premises – though there may be a knock-on effect on productivity the next day. After their opener against Italy, England play Uruguay on 19 June at 20:00 BST then Costa Rica on 24 June at 17:00 BST. Should they progress their next two matches would be at either 20:00 or 21:00. Although not strictly relevant, the World Cup Final will take place on Sunday 13 July.
Now the bad news. Football fans might be in need of a stiff drink whatever happens on the pitch, as Gary Barlow and Gary Lineker are releasing a World Cup song (Greatest Day) with a host of stars including Spice Girl Emma Bunton, Peter Shilton and Michael Owen. Ominously, Glen Hoddle is also involved. He was behind a previous crime against humanity, when he recorded Diamond Lights with Chris Waddle. However that wasn't a World Cup song – or indeed a song - so which are the worst ever England World Cup ditties?
England's 1982 World Cup song
Youtube
1982: "This Time" (we'll get it right)
Sadly, they got it very, very wrong
1986: "We've got the whole world at our feet"
Pity Bryan Robson and co couldn't put their whole foot in their mouths
Ant 'n' Dec might be cheekie chappies but this little number was strictly for fans
England's 1970 World Cup song
youtube
At least it made number one – unlike the team who were knocked out by Germany
... and finally: the only good England World Cup song:
England's 1990 World Cup song
youtube
New Order, Keith Allen, Paul Gascoigne: what could possibly go wrong?* *(answer: John Barnes rapping)
© Copyright IBTimes 2023. All rights reserved.