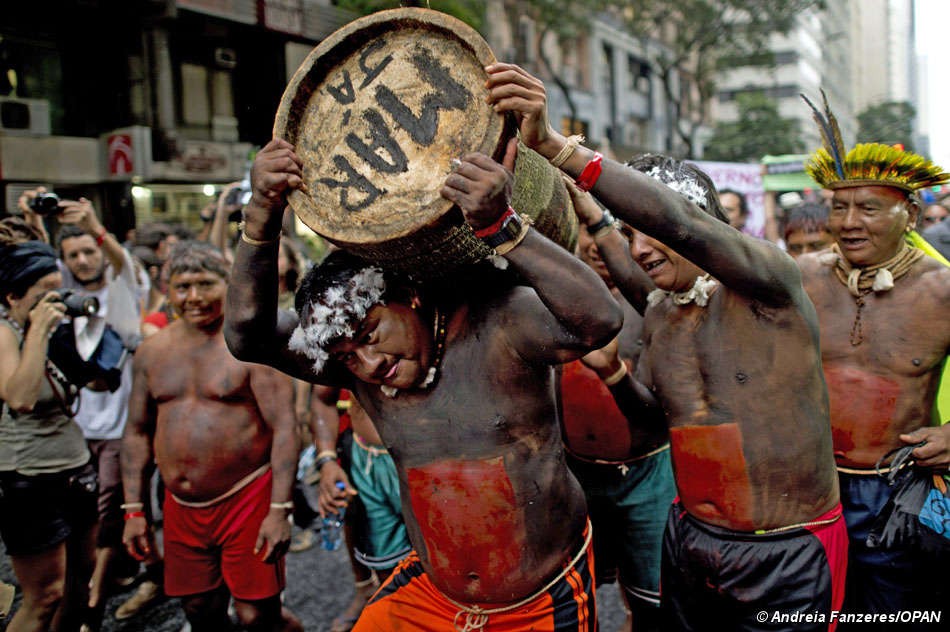 Ranchers in Brazil have burned bridges, blocked roads and threatened the Indian tribes in protest against their impending eviction from tribal land.
The issue started when Paridzané and other Xavante Indians travelled to the Rio+20 UN conference last week, to demand that their territory, known as Marãiwatsédé, be returned to them urgently. They presented their demands to Brazil's President Rousseff.
In a letter addressed to the president, Paridzané stated that during the past 20 years "Marãiwatsédé has become the most deforested indigenous land in the Brazilian Amazon. The illegal soy production and cattle ranching in our sacred land are a shame upon our country."
The letter went on to mention that despite having their territory recognised and approved since 1998, the tribes occupy only about five percent of the land as they are constantly being threatened by farmers and politicians.
The ranchers and farmers reportedly destroy their forests leaving their community without animals to hunt, fruits and the traditional remedies that they require. They also pollute the rivers that supply the various villages with agro-toxic chemicals, which results the children being sick with diarrhoea, vomiting and pneumonia.
Politicians at the Rio summit reassured the Xavante that the ranchers would be forced to leave within the next 30 days.
The current violence began after the Brazilian courts ruled that the ranchers must be removed imminently from one of the Xavante Indians' territories, which they have been occupying for the past 20 years and using mainly for cultivating soya and raising cattle.
The ranchers are threatening Xavante spokesman Damião Paridzané, who has spent decades campaigning for better health, education, and land protection for his tribe.
The Xavante were evicted from their land in the 1960s, for large-scale agriculture. International pressure then led the Brazilian government to announce, during the 1992 Earth Summit, that the land would be returned to the Indians.
However, the Marãiwatsédé territory has been illegally occupied and almost 90 percent of its forest has been destroyed.