Brazil's interest rate rise pushes nation closer to recession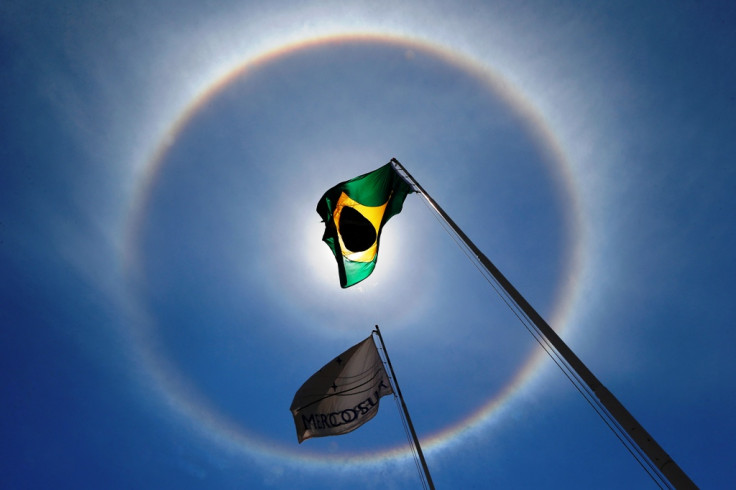 Economists say Brazil's decision to raise interest rates to the highest level in six years, to battle inflation and curb declines in its currency, has pushed Latin America's biggest economy closer towards a recession.
Kathy Lien, managing director of BK Asset Management, told CNBC: "This [increase in rates] is a dangerous move.
"Yes, inflation is a big problem and they've been working very hard to clamp down price pressures, but by raising interest rates, they seriously risk tossing the economy into deeper recession."
Lien added: "As we look forward, we could be in an environment where easing from other central banks like India will drive growth rates in those countries while Brazil will lag behind because they're hitting their economy with these rate hikes."
And more monetary tightening is widely expected.
Neil Shearing, chief emerging markets economist at Capital Economics, said in a report: "Higher interest rates are the last thing the struggling economy needs.
"The latest sell-off in the real tips the balance towards further tightening over the coming months. If the real stabilizes around 2.95 per dollar then policymakers could opt for a smaller a 25 basis-point increase to 13% at their next meeting. If it drops much below 3 per dollar, they could deliver another 50 basis-point increase."
Earlier in March, Latin American economist Dev Ashish of Societe Generale warned the Brazilian central bank's preoccupation with the real was improper.
Ashish wrote in a note: "It's not clear if Brazil should target appreciation of the real at this stage [it's another question if this is achievable or not] even if it appears to be the easiest way to tame inflation. BRL appreciation would surely damage the scope of the manufacturing revival.
"We think that fiscal and monetary policy reform will be inadequate to resolve Brazil's current problems in the absence of structural reform. As a result, policy, macroeconomic and financial uncertainties are rising."
On 4 March, the Central Bank of Brazil's monetary policy committee, known as Copom, voted unanimously to hike the benchmark Selic rate by 50 basis points to 12.75%, the highest level since 2009.
© Copyright IBTimes 2023. All rights reserved.