A former president of Brazil has been accused of taking a $1m bribe from the embattled state-controlled oil company Petrobras.
Fernando Collor de Mello, who was president from 1990 to 1992, is accused of receiving $1.05m from a $105 million deal signed by BR Distribuidora, a subsidiary of Petróleo Brasileiro, as Petrobras in known.
Alberto Youssef, the witness giving evidence to an investigation into the the widening kickback scandal at the company, was a black market money changer who has been jailed since in March 2014 for his role in the vast corruption scandal.
Youssef, who had already mentioned Collor's involvement, in statements made to investigators in October or November last year, alleges the former president received the payment from a deal in 2012 between BR Distribuidora and a gas station chain in São Paulo, the Folha de São Paulo.
Collor, who is currently senator for the northeastern state of Alagoas, issued a statement in which he denied all claims, which he labeled as "suffering from an absolute lack of veracity and credibility."
In 1992, Collor resigned in a failed attempt to stop his trial of impeachment on charges of corruption by the Brazilian Senate. While the Senate found him guilty and sentenced him to disqualification from holding elected office for eight years (1992–2000), Collor was later acquitted of criminal charges.
Petrobras Cut to Junk
Moody's Investors Service kept a negative outlook on Petrobras's rating after cutting it to Ba2, (two levels below investment grade).

This is the second downgrade by Moody's in less than a month, and Petrobras's bonds and stock have plunged since November, when police arrested more than 20 people as part of the investigation.
Fitch Ratings and Standard & Poor's rate the company at their lowest investment grades but analysts believe there could be another cut to junk, as internal deliberations on corruption-related writedowns have led to delays in releasing fourth-quarter results.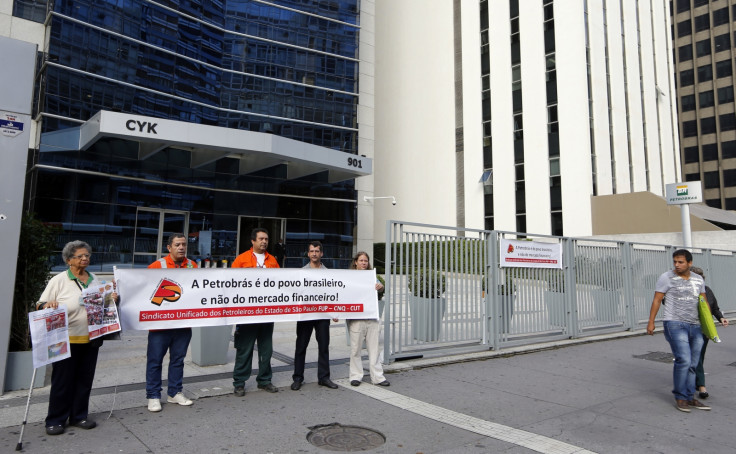 Further embarrassment for PTB
The revelations could be of further embarrassment to governing political parties, such as incumbent president Dilma Rousseff's Brazilian Labor Party (PTB), which also publicly refuted the claims and reiterated its support for the former president.
While witnesses have alleged the PTB benefited financially from the scheme, Rousseff has repeatedly denied all knowledge of corruption at Petrobras, despite the fact that she was on the board of directors while much of the graft is alleged to have taken place.
Investigators into widespread corruption at Petrobras dubbed "Operation Lava Jato" (Portuguese for Car Wash), have already made dozens of arrests, including three former Petrobras executives and several third-party company directors.
On 24 February, a former senior Petrobras executive, Nestor Cerveró, was charged with racketeering, bribery and money laundering through Switzerland and Uruguay, as part of the scandal.
Cerveró was head of international operations at Petrobras from 2003 to 2008 when prosecutors say he accepted bribes to help engineering and construction firms win contracts with Brazil's largest company.