The Valongo wharf located in Rio de Janeiro has been listed as a World Heritage site by the United Nations cultural organisation, Unesco.
The old stone wharf, whose remains were discovered in 2011 during renovation work for the 2016 Olympics, was built as an entry point for African slaves reaching the South American continent. It was said that nearly one million slaves had arrived at the former harbour, beginning in 1811.
The United Nations Educational, Scientific and Cultural Organization or Unesco said that the "physical site is composed of several archaeological layers. It is the most important physical trace of the arrival of African slaves on the American continent".
According to reports, the enslaved, sick Africans were housed in the wharf area to recover and gain weight so that they could be sold for a deal at a slave market. The captives who did not survive were buried at nearby cemetery.
It was believed that thousands of slaves were buried there between 1770 and 1830, the BBC reported.
Unesco has said that the former port should have the same place in history as Hiroshima and Auschwitz "to make us remember those parts of the history of humanity that must not be forgotten".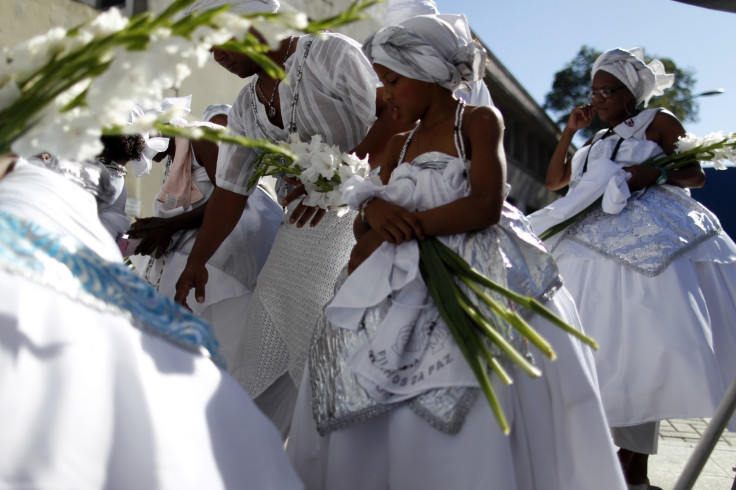 Anthropologist Milton Guran told AFP news agency that the wharf "is a unique memorial, containing the last remaining vestiges of the slaves' arrival".
Unesco has also listed Japan's sacred island – Okinoshima – under world heritage site. The island in south-west of Japan bans women and only allows men if they strip naked before going ashore.
The island, which is less than 0.3sq miles in size, is considered holy because it houses the famed Munakata Taisha shrine, a site fishermen have been visiting since the fourth century to pray for safety.
Women have reportedly been barred from the island because of the "impurity" associated with their menstruation cycles.
In addition to that, Unesco has also declared India's 600-year-old city of Ahmedabad as a world heritage city.
Founded by Ahmad Shah, a ruler of the Muzaffarid dynasty who reigned over the western Indian state of Gujarat from 1411 to 1442, Ahmedabad has 26 Archaeological Survey of India (ASI)-protected structures along with numerous sites associated with Mahatma Gandhi who lived in the city from 1915 to 1930.
Ahmedabad is the first Indian city to make it to the list and with this new designation, it has joined the 287 world heritage cities across the globe.