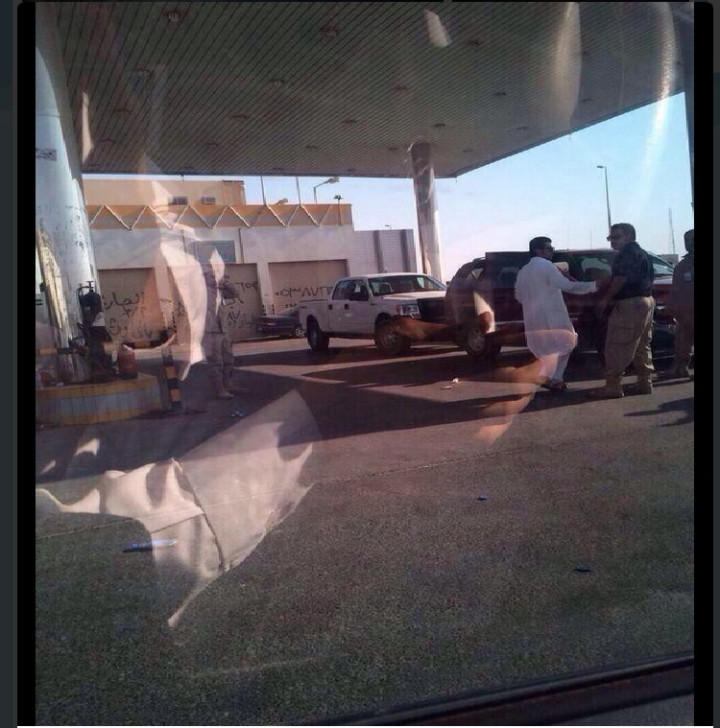 An unnamed American national has been shot dead, whilst another has been lightly wounded after their car was attacked by an unknown gunman.
Both victims are believed to be security contractors for Vinnell Arabia, an American private military company.
It is thought the attack was motivated by a workplace dispute rather than an act of terrorism.
The attack happened at 2:49pm local time at a petrol station, half a mile from Vinnell Arabia's headquarters in east Riyadh. Police have confirmed that the gunman has been arrested after he was injured in a shootout with the police.
The arrested man is believed to be a Saudi man in his mid 20s, born in the USA.
A US State Department official has said that the gunman may have been a "disgruntled employee" at Vinnell Arabia.
It has been suggested that the guman targeted his victims because he believed the two American nationasl had been responsible for his dismissal, allegedly for drug use.
A third American national witnessed the shooting from a seperate vehicle.
Vinnell Arabia have worked closely with the Saudi National Guard and their employees have been targeted in the past.
On 12 May 2003, Vinnell Arabia's base was attacked by a truck bomb, leaving 10 Americans and 3 Filipino workers dead.
Embassy personnel have reportedly gone into lockdown.
Saudi Arabia was hit by a wave of al-Qaida attacks around a decade ago that targeted security forces and foreigners.