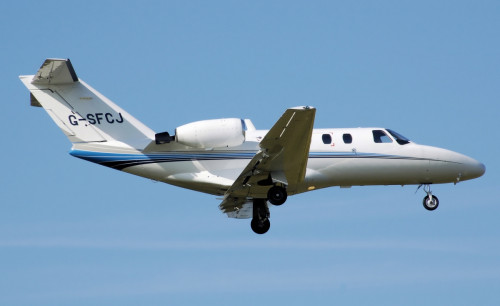 Four people are believed to have died after a small jet flying from England crashed near an airfield in Germany.
As it came down, the plane damaged an electricity pylon, and crashed in a landfill site near the western city of Trier, close to Foehren airfield, catching fire.
Firefighters battled to extinguish the blaze, and photographs show the wreckage covered in foam.
The aircraft is believed to be a Cessna Citation business jet, and was carrying two passengers and two pilots. All are believed to be dead.
The identities of those killed have not been revealed.