The wife of Alan Henning, the Salford taxi-driver being held hostage by Islamic State - also known as Isis - has received an audio message from her husband in which he apparently pleads for his life.
Mrs Henning says in a statement released by the Foreign Office:
"I am Barbara Henning, the wife of Alan Henning. I have a further message for Islamic State. An audio file of Alan pleading for his life has just been received by me. I and people representing me continue to reach out to those holding Alan. Islamic State continue to ignore our pleas to open dialogue."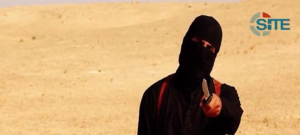 Mr Henning was captured by Islamic State when he was delivering aid to Syrian refugees last December. There are fears for his life following the beheading of two American journalists, James Foley and Steven Sotloff and British aid worker David Haines.
Threats by Isis to kill Mr Henning have caused outrage, with many prominent British Muslims appealing to his captors to spare his life. In an open letter over 100 imams wrote: 'We, the undersigned British Muslim Imams, organisations and individuals, wish to express our horror and revulsion at the senseless murder of David Haines and the threat to the life of our fellow British citizen, Alan Henning.'
Even Jihadists in Syria are believed to have asked Isis to spare the aid worker, pointing out that all he ever did was try and help victims of the civil war.
Overnight US warplanes supported by five Sunni nations took part in a series of bombing raids on Isis strongholds, killing a suspected 120 members of the group and its al-Qaeda allies.
"Jihadi John", the UK militant whose voice appears on all three beheading videos, says Henning will also be killed unless Britain withdraws its support from the campaign against the group. Britain has yet to decide whether to take part in the military campaign.