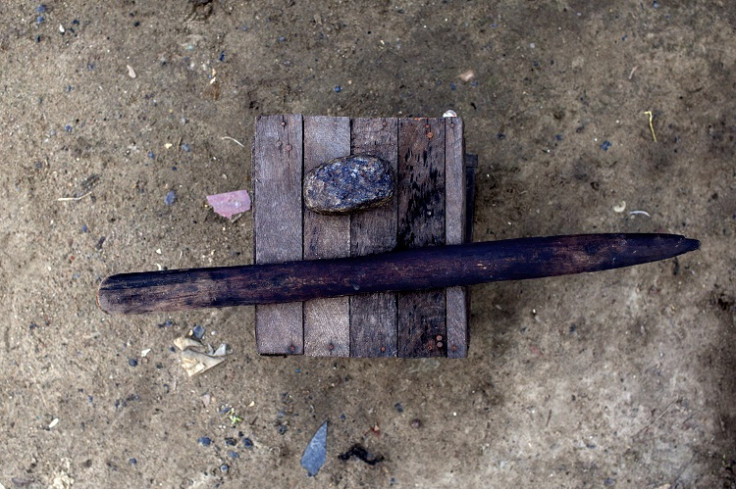 The brutal practice of 'breast ironing' British girls as young as 10 is commonplace in some communities within the UK, a Conservative MP has warned.
Often it can be the children's own mothers who are the perpetrators of pummelling their daughters' breasts to prevent them from growing to protect their daughters from harassment or even rape in the future.
It is believed that around 1,000 girls could be subjected to the abhorrent procedure in west African communities in areas, such as Birmingham and London, with many child protection agencies failing to spot any of the signs.
Conservative MP for Rossendale & Darwen, Jake Berry found by using Freedom of Information requests that as many as a quarter of children's service departments were not trained in this area and one in seven police forces had never heard of it.
Speaking to The Times, he said: "The research has demonstrated that there is dangerous lack of knowledge out there both in children's services and in police forces. The government should act, issue guidance to all local authorities and other public sector bodies about the warning signs that could uncover this practice."
He argued for new statutory recognition to be enacted against the practice in the same way that special legislation exists to prosecute offenders of female genital mutilation, (FGM).
But Karen Bradley, a junior minister, said the government was "absolutely committed to stopping it but argued police already had powers to tackle the problem through use of existing offences such as common assault, child cruelty and grievous bodily harm.
"What we're talking about is child abuse. It is illegal, it is a crime, and it is not acceptable," she said.
The practice – originating in Cameroon, has spread to countries such as Nigeria, Benin and Chad
– usually occuring in areas where there is a high risk of sexual violence in rural African communities.