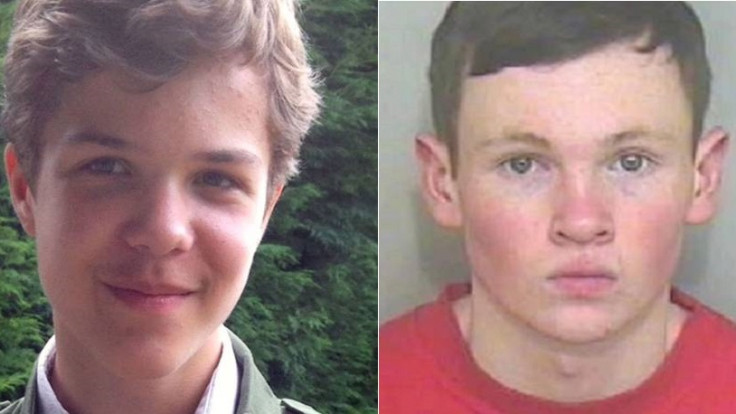 The mother of murdered schoolboy Breck Bednar said his killer distributed pictures of her son's dead body and sent them "to some boys" at school.
Lewis Daynes, 19, a computer engineer, pleaded guilty last week to stabbing Breck to death at a flat in Grays, Essex.
Breck's mother, Lorin LaFave, claimed her 12-year-old triplets found out about their brother's death after Daynes sent images of his corpse to their friends at school.
"They received a text from other friends from school who had siblings, and that's how my triplets found out," she said.
Essex Police refused to comment on the claim before the sentencing of Daynes of Rosebery Road, Grays, in January.
It comes as LaFave and her ex-husband, Barry Bednar, a millionaire oil trader from Texas, announced they were suing Essex and Surrey Police over their handling of the case. LaFave said she left Surrey Police details of her concerns about Daynes in a 30-minute phone call.
"No one bothered to call me back, which was unforgivable," she said. "I gave them Daynes's full name, the fact that he lived in Essex, but they did nothing. If they had acted on my information I have no doubt that this would not have happened."
Breck travelled 30 miles from his home to go to Daynes flat in Grays, in February. He told his parents he was going to stay at a friend's house close by.
The St Bede's School pupil died the following day after he was stabbed in the neck. It is believed Breck meet Daynes while playing video games online.