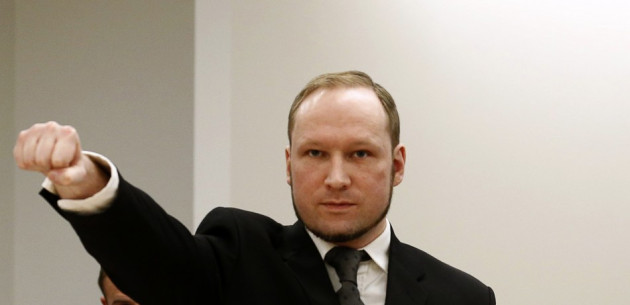 A decision to let mass killer Anders Breivik study a university course alongside young people like those he massacred in a gun rampage has been defended by the institution's rector.
White supremacist Breivik will study political science modules at Oslo University, it has been announced, after he submitted an application.
Breivik, 34, will learn about concepts which are anathema to his own warped beliefs, including how multi-culturalism has benefited modern Europe, human rights and also protection for minority groups such as Muslims - blamed by Breivik for destroying white, western civilisation.
But the man who murdered 77 people during a bomb and gun attack in 2011 will not be mixing with fellow students. Instead, he will study from his maximum security prison cell in Telemark prison in Skien.
The move is likely to prove controversial in some quarters because many of Breivik's victims were teenage members of the Norwegian Labour party, who were enjoying a summer camp on Utoeya Island when he struck in 2011. Some of the survivors are standing as candidates in Norway's upcoming elections.
But Oslo University's rector insisted admitting Breivik onto a course was the right thing to do.
Ole Petter Ottersen said: "It falls on our universities to take responsibility for upholding democratic values, ideals and practices, including when these are challenged by heinous acts. We are on a slippery slope should we change the rules and adjust them to crimes committed."
"Why should we not trust our system when it comes to access to education? Our rules say that an inmate, like any other citizen in this country, has a right to pursue higher education on the basis of merit.
"The fact that his application is dealt with in accordance with extant rules and regulations does not imply that Norwegians lack passion or that anger and vengefulness are absent. What it demonstrates is that our values are fundamentally different from his."
Admitting Breivik's application contained "moral dilemmas" Ottersen said: "By sticking to our rules and not clamouring for new ones we send a clear message to those whose misguided mission it is to undermine and change our democratic system."