Liverpool manager Brendan Rodgers has spoken of his delight after securing the signing of Brazilian midfielder Philippe Coutinho from Inter Milan on a long-term deal.
Coutinho secured his move to Merseyside on the penultimate day of the January transfer window, becoming the second Brazilian international at the club alongside Lucas Leiva.
And Rodgers, who had already confirmed the signing of Daniel Sturridge earlier in the window, says he is thrilled with the acquisition of the 20 year old.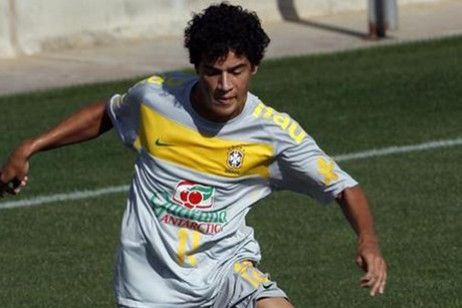 "I like players who can make the difference at the top end of the field, and he's a young player with over 100-odd appearances - a lot of them at the top level," Rodgers said.
"I've known him since he was 15 years of age and watched him come through from Brazil. He's a wonderful talent, a great technician, he's got pace, strength, power and he's flexible.
"He can play in the midfield, in the zone or he can play off the sides. He's a really exciting player and another great product to come into the league and I'm really looking forward to developing him.
"The owners have been brilliant and really supportive of what we're trying to do and with every window we'll get better and better."
Coutinho has made one international appearance for Brazil but it's during his spell with Inter where he's earned a reputation as a promising attacking midfielder having been signed by former Liverpool boss Rafa Benitez.
Rodgers also revealed he had discussions with Coutinho with current Real Madrid boss Jose Mourinho, himself formerly of the San Siro, but admits the Portuguese manager's opinion played no significant part in the transfer.
"I've obviously had conversations about him (with Mourinho)," the Reds manager said. "He had signed him, but then he left - I think he played there when Rafael Benitez was manager there - but he gave us a good insight into him when he was at Espanyol. He saw him a lot when he was there on-loan.
"He's an exciting talent but he's also a real good professional which is also key as well. A club like Liverpool will always attract top players.
"Once he found out Liverpool were interested he wanted to come, and it was a real coup for us because Inter Milan didn't want to sell him."