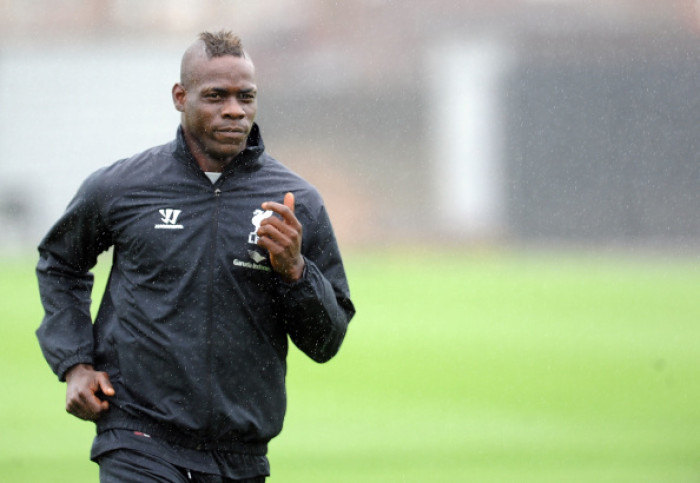 Liverpool are "excited" about the arrival of Mario Balotelli at Anfield but manager Brendan Rodgers believes he still needs to "mature".
Balotelli signed a three-year deal with Liverpool after sealing a £16m move from Italian giants AC Milan.
Rodgers, who watched his side go down 3-1 to Manchester City on Monday while an unavailable Balotelli sat in the stands, believes the maverick Italian can play a big part in Liverpool's season.
"There's excitement about him coming in," Rodgers enthused to Liverpool's official website. "As a coach, I'm really looking forward to working with him.
"One thing he doesn't lack is confidence; he's got that self-belief and football arrogance when he's on the field. All of the big teams and best teams have that.
"Hopefully he can contribute to what we are doing. We know he is a football talent and he knows that he is very much part of a team.
"There are no big egos in our squad, this is a group that has been successful, improved and got to the Champions League in the last couple of years because they are a team. He knows he needs to fit into that."
The 24-year-old's last stint in England came to end when former club City gave the striker permission to leave the club and return to Milan with the Rossoneri last year.
He scored 30 goals in 54 appearances during his 18 months at the San Siro but Balotelli has since admitted the move was a mistake and is happy to be back in England, where he claims the standard of football is higher.
Rodgers now wants to help improve the Italian on and off the pitch.
"We can bring him in and hopefully improve him as a player and help him mature as a young man. There's no doubt about his football talent and I think he can do very well for us," the Northern Irishman said.
"I've been very encouraged by the man himself, he is very honest. He has already sampled how we work as a team and a club."