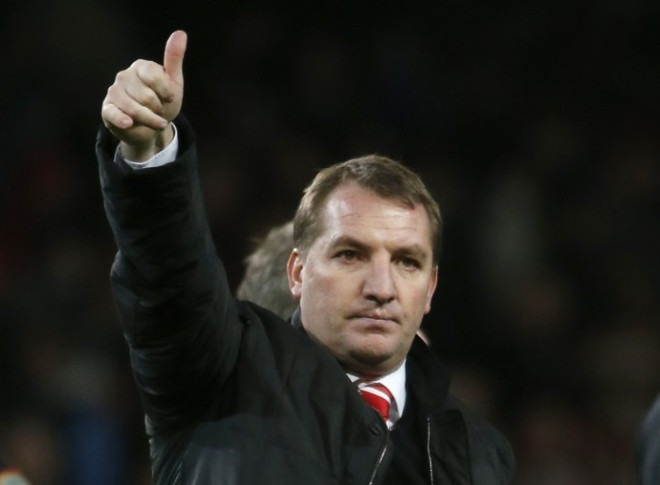 Liverpool manager Brendan Rodgers believes that winning silverwares alone does not define the benchmark to be labelled as a successful manager, but developing youth players too is equally important.
The Northern Irishman has seen Liverpudlians like Steven Gerrard and Jamie Carragher, who have been at the club since their childhood and the entirety of their playing career. The 41-year-old insists that he wants to leave a a legacy at Liverpool that will be recognised for years to come.
The Reds' first team squad currently boasts Jon Flanagan and Raheem Sterling who have etched their place in the first team since climbing through the club's youth academy. While, youngsters like Joao Carlos Teixeira and Brad Smith have made their Premier League debut's this season.
"Other managers may be different and might just be about purely winning trophies but for me success isn't just picking up the trophy at the end of the season. It's also about the football club, giving the value to young players and seeing them develop," Rodgers told Liverpool's official website.
"When I eventually retire from football I want to be able to look back and see that not only have I won trophies but I've developed a football club that has brought through their own youth players and individuals and made them better.
"For me and how I work, it's also part of my definition of success. That is very important in my work. There's no point in having a youth system and an academy system in place if you're not going to look from within," he added.
The Merseyside club are top scorers in the league this season with 73 goals and currently sit second in the table with 59 points, four behind leaders Chelsea after 28 matches.
Their current position keeps them on track to finish in the top four for the first time in five seasons. Despite improving the club's fortunes since his arrival in 2012, Rodgers remains calm and wants to further improvise the current developments.
"I've been satisfied in terms of the progress we have made but there is still a long way to go in terms of where I want to go with the whole project. Hopefully it continues to grow. We have gone from a team who were looking to put a style of football in place - high energy, high tempo - to one who wants to have success running alongside that and success for us is getting into the Champions League," Rodgers concluded.