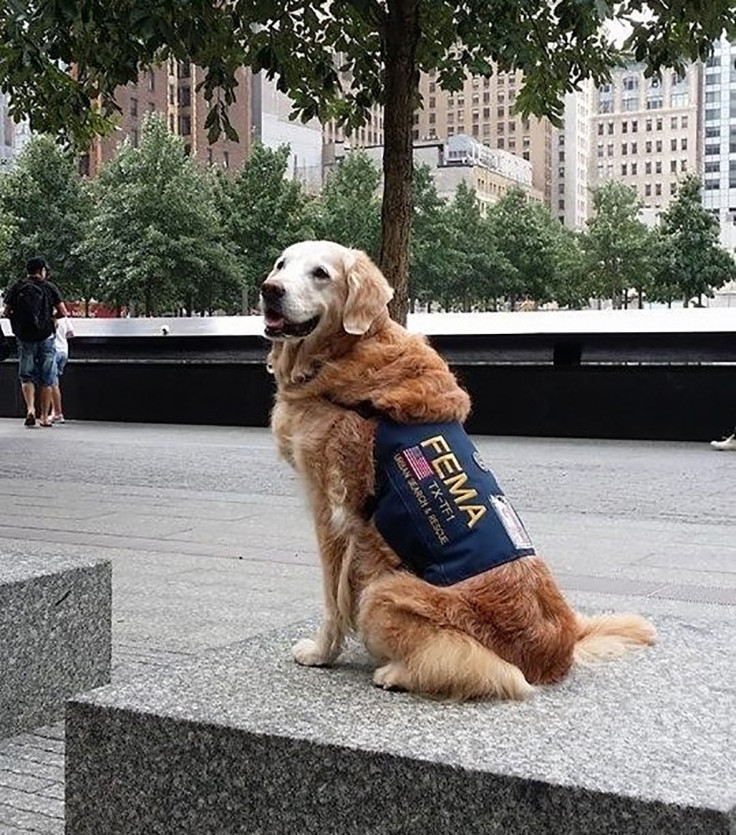 Bretagne, believed to be the last surviving dog that assisted in the search and rescue operation in the 11 September, 2001, terrorist attacks on the US, was euthanised on Monday (6 June). The 16-year-old golden retriever's body was draped in the American flag and bid farewell amid salutes and tears by representatives of agencies, including the Cy-Fair Volunteer Fire Department and Texas Task Force 1. Her owner, Denise Corliss, was by her side at Fairfield Animal Hospital in Cypress, Texas, where people gathered to pay their tributes.
Bretagne (pronounced "Brittany"), who had played a major role in the 9/11 Ground Zero, was put to sleep as old age had left her weak and vulnerable. Both Bretagne and Corliss were fresh graduates of Disaster City when they were deployed in the search and rescue operations following the 9/11 attacks. They both worked hard in the rubble of the twin towers of the World Trade Centre to find survivors. They also assisted other rescue operations, including during hurricanes Katrina, Rita and other storms.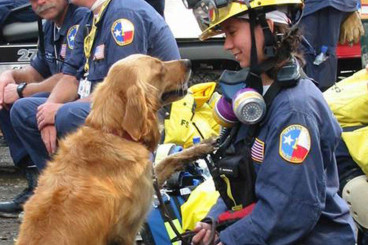 CNN quoted Corliss as saying that Bretagne had become a kind of therapy dog to many rescuers and firefighters, who would approach the dog and pat her, and also share their personal stories with Corliss and her pet. After leaving Task Force 1 in 2009, Bretagne turned her complete focus on her work as a local fire department search and rescue dog. She retired a couple of years later, but continued with her public service. Corliss said she started spending time with children facing difficulties in reading. Children in elementary schools who felt intimidated or uncomfortable reading out loud to their classmates used to read to her to develop their reading skills, Corliss added.