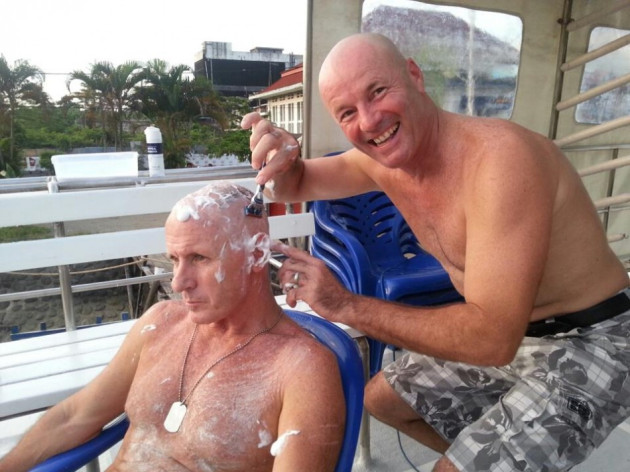 A man from South Africa has been found alive after spending 27 hours lost at sea in Indonesia.
Brett Archibald, 50, was one of ten passengers on an overnight tour boat going from Padang to the Mentawais as part of a surfing trip. He was reported missing after he failed to turn up for breakfast.
Search teams, aided by private boats, launched a huge rescue operation in the hope of finding Archibald.
Knowing he was a strong swimmer, his friends and family hoped he had made it to land or had been picked up by a local fishing boat.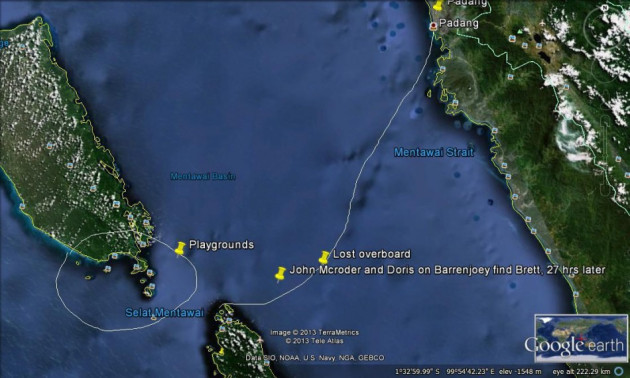 However, after 27 hours, Archibald was found by Sydney couple John and Belinda McGrode floating unaided, around 20 kilometres west of where he fell overboard.
South Africa travel service provider All Aboard Travel, with whom Archibald was holidaying, said: "Brett Archibald has boarded the Barenjoey 20 mins ago. He is alive. A bit sunburnt and dehydrated. He was floating alone. The boat is taking him to the Indies Trader III so that he can phone his wife."
One of the people on board the boat Archibald fell from said he had been suffering from severe seasickness during a storm.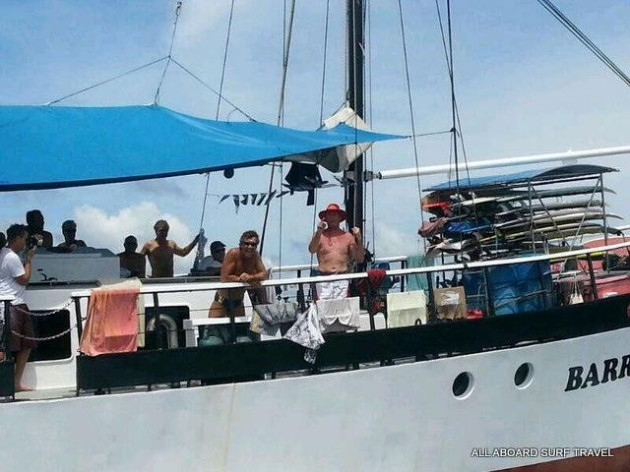 After he was rescued, Archibald said the last thing he remembers is vomiting overboard and then passing out, only to wake up with water splashing in his face.
He then realised he was in the whitewash of the boat and watched it as it sailed away, leaving him alone in the ocean.
He survived by treading water and floating on his back. During his ordeal, Archibald was stung by jellyfish and seagulls tried to pluck out his eyes. He said he almost drowned eight times during the 27 hours.
After being rescued, Archibald told his wife he would be finishing his surfing trip before going home because "he didn't fly all that way to tread water for 27 hours".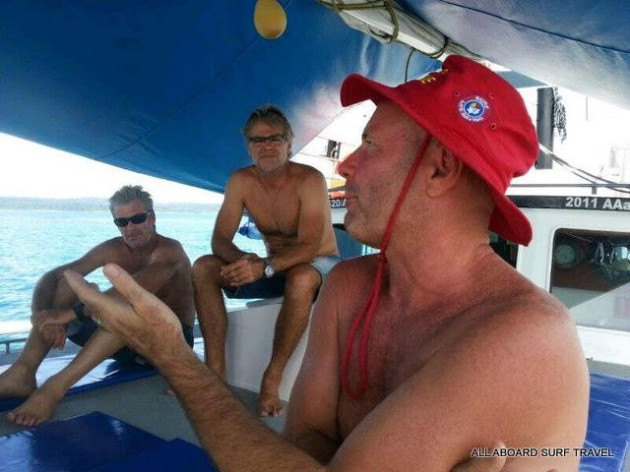 A page set up for Archibald on Facebook read: "Sincerest gratitude is extended by Brett's wife Anita Archibald and the family and friends of Brett to the crew of the motor sail boat Barrenjoey and to all Indonesian maritime rescue services, Australian and United Kingdom maritime rescue and the private volunteers who assisted and who were involved in the search and rescue operation that brought this effort to a successful conclusion.
"And to the hundreds of people on the Facebook page 'Searching for Brett Archibald' who expressed hope and strength ... [Brett] has highly complimented his rescuers on Barrenjoey. He is in good spirits."