Australia fast bowler Brett Lee has confirmed his retirement from international cricket after a calf injury saw an end to a 13-year career.
The 35 year old had originally planned to retire following September's Twenty20 World Cup, but a calf problem, which has led him to leave the one-day series against England.
Lee confirmed his retirement from test cricket in February 2010 and will continue to play in Australia's Big Bash League and the Indian Premier League competitions but belies the time is right to make his international exit.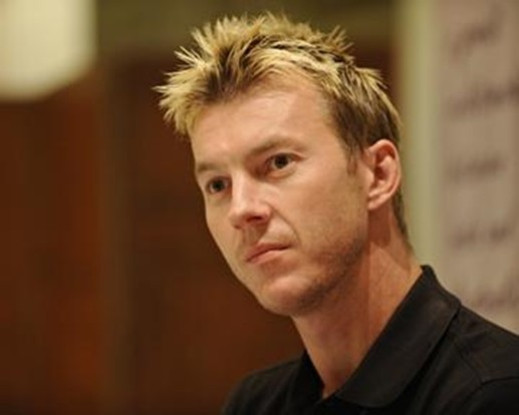 "I guess you ask yourself a lot of questions when you've been injured or been through a tough time," Lee said. "It's been the last two or three nights I have thought about it a lot. I woke up this morning and I knew this was the right day to do it.
"In a team environment you have to be committed 100%, both mentally and physically. Looking at the next two months I just didn't have that desire any more. It wouldn't be fair on me or the rest of the team if I was to go over there with that attitude - not lack of commitment, but you just get to a point in your life when you decide enough is enough.
"The great run must end. It was going to be post-World Cup [Twenty20]. We had spoken about that with the selectors and that was the time I was going to walk away from the game. But I woke up this morning and just felt like I was ready. It was time to go."
Lee ends his career at the joint-highest Australian wicket takers in one-day internationals with 380 alongside Glenn McGrath at an average of 23.36, while in T20 internationals the New South Wales-born bowler took 26 wickets in 25 matches.
Among the most intimidating bowlers in the modern era, Lee holds the record for the second fastest clocked delivery in international cricket history, having reached 99.9 mph in Napier against New Zealand in 2005.
After picking up the calf injury, Lee felt handing he reigns to the young members of Australia's one-day squad would be more helpful to a team still in transition following a spate of retirements.
"What I can say about the Australian cricket team right now is that we are guided by a terrific guy in Michael Clarke," Lee said. "I think he's been a terrific captain. He's got a great cricket brain. We've just got to back the guys we've got around us and realise that we don't make superstars overnight.
"We can't expect guys to go out there and get five-for in their first match, or a hundred. The guys need to take time to get used to their spot. There's a lot of unfair pressure coming from all angles on the players these days. Pick a group and try to stick with them I reckon is the best advice."