Energy and petrochemicals giant Ineos, founded by industrialist and prominent Brexiter Jim Ratcliffe, has moved its corporate headquarters and owners' tax domicile from Switzerland to the UK.
At the official unveiling of its new HQ in Knightsbridge, London, late on Tuesday (6 December), the Anglo-Swiss company, recently associated with the revival of Grangemouth Refinery, said it had invested more than $2bn (£1.59bn) in British ventures in recent years.
The move turns around a decision by Ratcliffe – the 20th richest man in the UK, according to the Sunday Times Rich List – to move Ineos' head office from Hampshire, UK to Rolle, Switzerland back in April 2010.
Whilst maintaining Ineos' global reach of 17,000 employees and 20 standalone business units worldwide, senior management would now be based in London, along with the company's shale exploration, trading and shipping outfits.
Speaking to IBTimes UK on the sidelines of the event, Ratcliffe said Ineos has demonstrated its faith in the post-Brexit British economy and was happy to pay "much more tax" than before.
"For me, it was an easy decision. I am optimistic not just about the future of Ineos, but also the future of the UK. Much of this optimism comes from the performance of our UK-based operations. To reflect our growing British businesses, Ineos is now tax resident in the UK. We are at peace with the level of corporation tax [pegged at 19% from 1 April, 2017] levied by the current government."
Ratcliffe added that his confidence in the UK has not diminished following the 23 June vote in favour of Brexit and its subsequent fallout. "Quite the contrary, I feel the climate for growth and business is very favourable. Ineos will continue to grow both in the UK and worldwide. Britain is a good location to ensure both of these goals."
The company currently supplies one in 10 British homes with gas, has a growing trading and shipping outfit and a chlorvinyls business that has doubled in size. It is also seeking planning permission to extract shale gas in the north of England.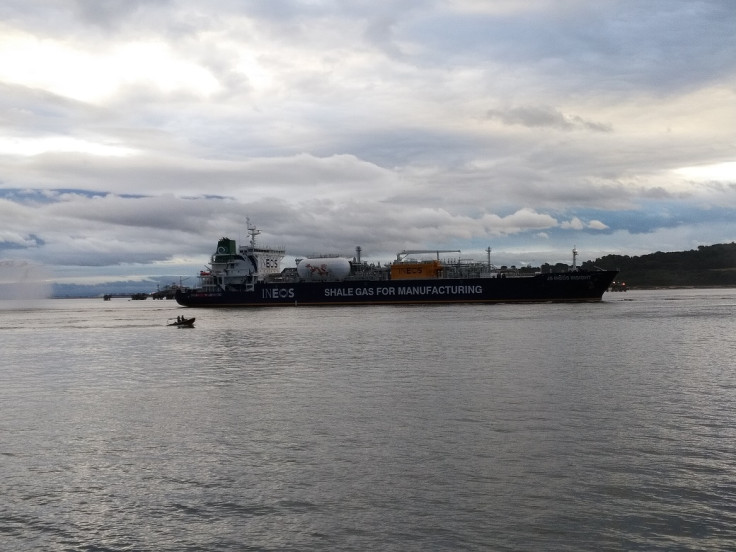 In September, Ineos completed an audacious venture to bring 800,000 tonnes per year of US shale gas via eight dragon class liquefied natural gas carriers from Marcus Hook in Philadelphia to Grangemouth, as feedstock for its operations.
When asked if his company is likely to suffer any jitters if/when the Theresa May administration triggers Article 50, which sets the stage for the UK's exit talks with European Commission, Ratcliffe said: "I feel we are a very well diversified business, with British roots, geared to cope with short-term volatility. Despite the political rhetoric both from Brussels and London, I believe that eventually cooler heads will prevail leading to a sensible outcome on trade talks."
Describing Ineos' decision as "excellent news", climate change and industry minister Nick Hurd told IBTimes UK the move instilled market confidence in the British economy.
"It's great that a global company like Ineos has put its faith in the UK. This decision is yet another vote of confidence in the British economy and confirms the company's commitment to further long-term investment and growth in this country.
"The government has been quite clear that the UK is open for business. Companies such as Ineos are heeding that message."