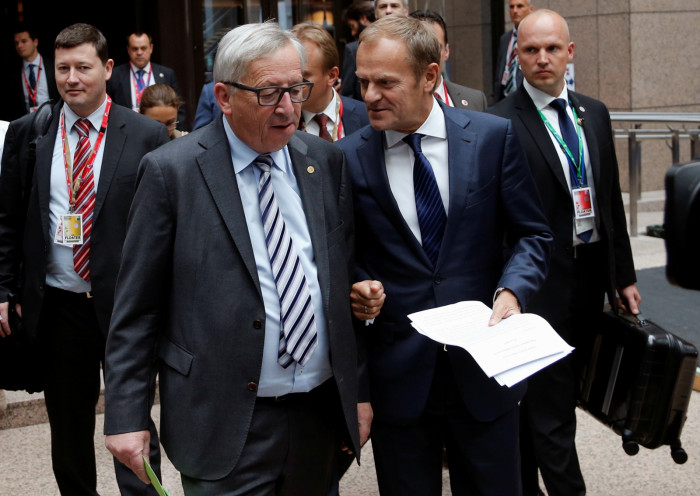 European Council President Donald Tusk has issued a statement in which he talks of his sorrow that the UK has voted Brexit, a defiance that the remaining 27 states will continue to work together and admitting changes will need to be made to the EU project. Tusk, speaking in Brussels after an informal meeting of the remaining 27 states — minus the UK — said he hoped the UK would remain a close partner but that it could not expect access to the single market without freedom of movement.
"We reconfirmed that Britain's withdrawal from the European Union must be orderly and there will be no negotiations of any kind until the UK formally notifies its intention to withdraw," said Tusk. "We hope to have the UK as a close partner in the future. It is up to the British government to notify the European Council of the UK intentions to withdraw from the EU."
Tusk insisted the UK could not expect access to the single market without signing up to other stipulations. "Leaders made it crystal clear today that access to the single market requires acceptance of all four freedoms, including the freedom of movement. There will be no single market 'à la carte'."
Tusk was quick to draw attention to the successes of political union, particularly the unparalleled period of peace and prosperity it has helped usher in, but admitted many within Europe no longer felt they were reaping the benefits of membership. Europeans — in particular the young — expected the EU to do better, Tusk admitted, especially on issues like security, jobs and hope for the future.
"We also discussed the fact that too many people in Europe are unhappy with the current state of affairs and who expect us to do better," said Tusk. "Many recalled that for decades Europe was bringing hope and that we have a responsibility to return to that."
Tusk concluded by saying this first informal meeting of the remaining 27 states was too early to reach conclusions and a "political reflection on the future of EU" would now take place. The heads of state will reconvene in Bratislava on 16 September.