Almost three hate crimes were reported every hour in London to the Metropolitan Police in the week following the UK's decision to withdraw from the European Union, the Met reported. A total of 599 hate crime incidents were reported between Friday 24 June — the morning the result was announced —and Saturday 2 July, an average 67 a day compared with the average of 44 per day. The total represents a rise of 52%.
The figures are the latest to suggest a surge in hate crimes since the referendum, which was blamed by some campaigners for stoking anti-immigrant sentiment. On 30 June the National Police Chiefs' Council (NPCC) said reported hate crimes had risen by 400% in the week following Brexit. Archbishop of Canterbury, Justin Welby, said on 1 July: "Since the referendum, we have seen an outwelling of poison and hatred that I cannot remember in this country for very many years."
Commander Mark Chishty, the Met's head of community engagement, said even the reports of a rise in hate crime was making people feel more anxious. "We are carefully analysing every incident to see what is happening across London and these figures may change as victims come forward and report incidents after the event," said Chishty, according to Sky News. "The vast majority of these incidents involve abusive and offensive language. I would strongly urge both victims and witnesses to come forward and report any such incidents to police as soon as possible."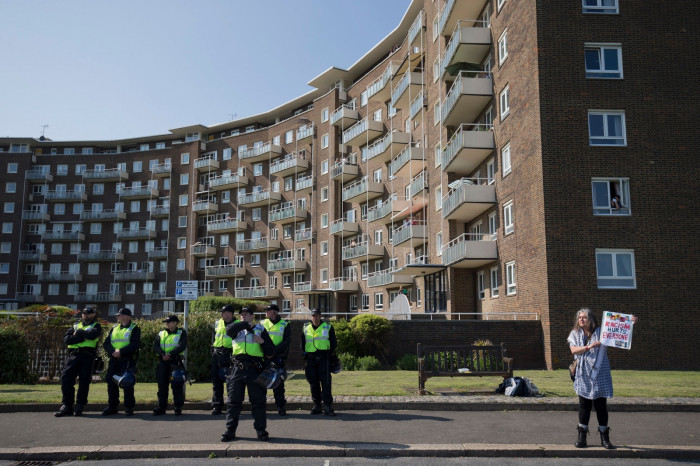 According to Scotland Yard Commissioner Sir Bernard Hogan-Howe, police in London have adopted a more proactive approach since Brexit, providing a more visible presence in areas thought to be most affected. Some of the incidents reported in London included the spray-painting of a Polish community centre and vandalism of German cars. There have been a number of demonstrations by anti-racist campaigners in solidarity with minorities and immigrants.