Brexit: Former CIA director says UK national security would not be damaged by leaving EU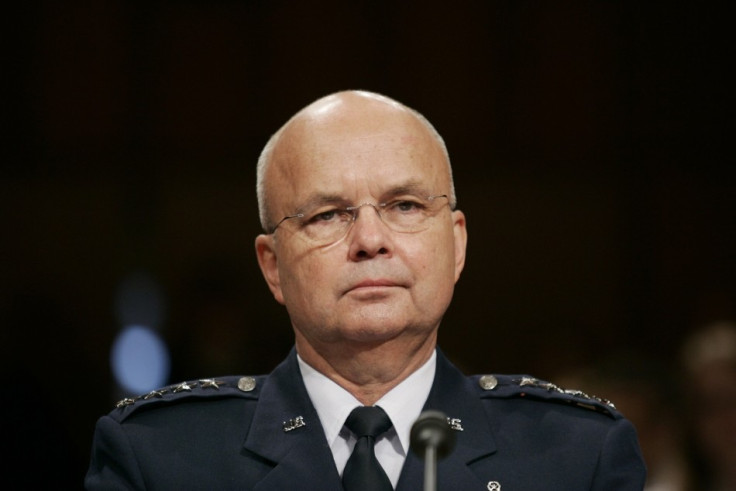 A former CIA director has waded into the Brexit debate by declaring he does not believe that national security would be compromised if the UK were to leave the European Union (EU).
General Michael Hayden, who also served as head of the National Security Agency (NSA) at the time of the Edward Snowden spying revelations, has claimed that EU intelligence agencies don't always contribute enough to global spying efforts. "I don't know if the European Union contributes a great deal to [...] espionage," he told Sky News.
"Europe has divided its governance between things done in Brussels, at the Union level, and things done back in national capitals," he continued. "And right now, because of some of the positions the Euro institutions have taken on surveillance and privacy, the capitals are finding it more difficult to provide for their own citizens' safety. So to a degree, Brussels, as a Euro institution, keeps pushing these activities at the expense of security."
Intelligence sharing is lacking
Hayden also complained that some European intelligence agencies – while not naming those referenced – were "uneven" in how they conduct operations and slammed intelligence sharing capabilities.
"There are some areas of not great strength," he said. "The amount of intelligence-sharing between and among these sovereign nations isn't strong at all. In fact, in many ways and in many cases, they were more happy sharing information with us, the Americans, than with one another. One of the quickest ways to get information all around Europe was to tell the Americans."
Hayden was speaking in response to remarks made by former MI6 director Sir Richard Dearlove, who asserted the "the truth about Brexit from a national security perspective is that the cost to Britain would be low" and that the UK "gives more than it gets in return" in terms of security.
Writing in Prospect magazine, Dearlove said that a 'Brexit' could actually boost intelligence efforts. He said: "Whether one is an enthusiastic European or not, the truth about Brexit from a national security perspective is that the cost to Britain would be low. Brexit would bring two potentially important security gains: the ability to dump the European Convention on Human Rights [...] and, more importantly, greater control over immigration from the European Union."
Dearlove's comments were somewhat in contradiction to the current stance of UK Home Secretary Theresa May. During a recent international policing conference, May indicated that agencies like MI5 and GCHQ will continue to embrace an EU mindset – especially in the wake of the terrorist atrocities recently carried out in Brussels.
"We will continue to work together with our partners, not just in Belgium and other European countries, across the Five Eyes alliance and with our allies across the world to share intelligence, to cooperate on security, and to defeat those who wish to use terror to try to intimidate us," she said in a speech. "That spirit of co-operation, working together to keep citizens safe, is what brings us all together."
© Copyright IBTimes 2023. All rights reserved.