Labour MP David Lammy has urged parliament to "wake up" and resist the referendum decision to leave the EU. In his plea, the MP for Tottenham said that parliament should hold a vote on the matter.
In a statement published this afternoon (25 June) on Twitter, the Tottenham MP said: "Wake up. We do not have to do this. We can stop this madness and bring this nightmare to an end through a vote in Parliament. Our sovereign Parliament needs to now vote on whether we should exit the EU.
"The referendum was an advisory, non-binding referendum. The Leave campaign's platform has already unravelled and some people wish they hadn't voted to Leave. Parliament now needs to decide whether we should go forward with Brexit, and there should be a vote in Parliament next week. Let us not destroy our economy on the basis of lies and the hubris of Boris Johnson."
Lammy's remarks follow a 1.6m signatories to a petition which calls on the government "to implement a rule that if the Remain or Leave vote is less than 60%, based on a turnout less than 75%, there should be another referendum." A House of Commons spokeswoman said the petition was launched on 24 May, according to the BBC.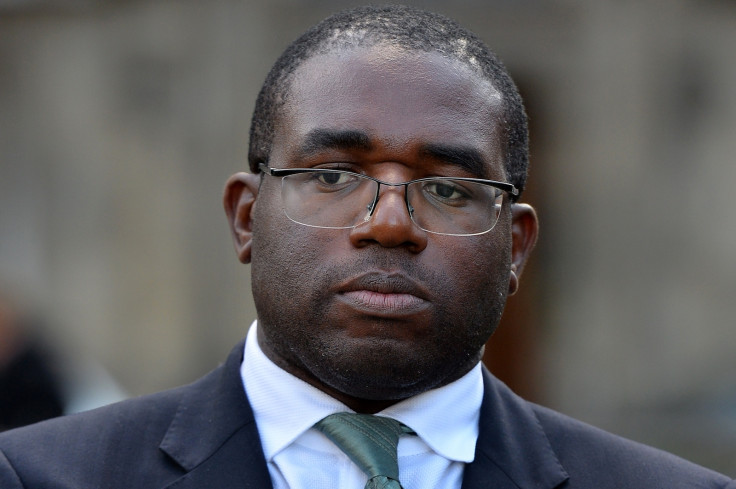 Labour leader Jeremy Corbyn has ruled out the prospect of a second vote. He said: "The referendum has taken place, a decision has been made, I think we have got to accept that decision and work out our relationship with Europe in the future."
Last month Ukip leader Nigel Farage said he would fight for a second referendum if the remain campaign won by a slim margin. "In a 52-48 referendum this would be unfinished business by a long way. If the remain campaign win two-thirds to one-third that ends it," he told the Daily Mirror.
The historic referendum on 23 June saw 51.9% voters choose to leave the EU while 48.1% of people opted to remain. There was a 72.2% turnout, according to the Electoral Commission.
Alistair Campbell, former press secretary to Tony Blair and IBTimes UK columnist wrote: "The country has voted on a totally false prospectus for a decision that has dramatic and damaging consequences, many as yet unseen.
"As the reality of that sinks in, the anger will grow. I believe the recognition of the sheer scale of the error that has been made will grow. The demands for a second referendum will grow. Or for a general election where an unequivocally pro-EU case can be put by an unequivocally progressive party.
"Right now it is hard to see where that party is or who are the people who could lead it. But without it, this country is in trouble and staring at rapid decline."
The referendum is not legally binding, although David Cameron had said that he would carry out the instructions of the British people.