Conservatives, the country and Europe will finally find out more about what Theresa May means by her "Brexit means Brexit" mantra, as the she addresses the party's annual conference in Birmingham later today (2 October).
The prime minister and Brexit Secretary David Davis are expected to unveil a plan to enshrine all current EU laws into UK statutes.
The draft legislation has been branded the Great Repeal Bill and is designed to end the supremacy of EU law on the day the UK finally trigger the article 50 clause.
The government will repeal the 1972 European Communities Act (ECA), which gives direct effect to all EU law, and the Great Repeal Bill will allow MPs to amend, scrap or improve any EU law after Brexit.
"It's very simple. At the moment we leave, Britain must be back in control. And that means EU law must cease to apply," Davis will say.
"To ensure continuity, we will take a simple approach. EU law will be transposed into domestic law, wherever practical, on exit day."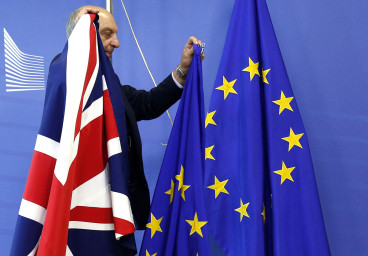 The major announcement will come just less than four months after the UK voted to leave the EU (52%, 48%) in a historic 23 June ballot.
The government has stressed the proposals do not pre-empt the Article 50 process, but the prime minister has still failed to trigger the mechanism to leave the EU and start negotiations with Brussels.
EU chiefs, such as European Parliament president Martin Schulz, have urged May to get on with the process "as soon as possible", while warning that the UK cannot have "single market a la carte"—access to the market and reforms to immigration.
"We will follow the process to leave the EU which is set out in Article 50," Davis will add. "The prime minister has been clear that she won't start the formal negotiations about our exit before the end of the year."
May is expected to trigger Article 50 in 2017, with a Brexit expected in 2019. Germany and France, two major members of the EU, are holding presidential and federal elections next year.