You'd be forgiven for thinking that Theresa May wants to be a Brummie. The prime minister launched her Conservative leadership bid in the second city, called Joseph Chamberlain – a former mayor of Birmingham – her political hero and now the Tory tribe are in town for their annual bash, although May cannot claim credit for that.
Either way, the prime minister has a clear enthusiasm for Birmingham. But she didn't seem to have many fans when IBTimes UK visited its city centre on a rain-soaked Saturday afternoon, just a day before the Conservative Party conference kicked off though.
In fact, talk of politics appeared to be outlawed, with many people giving a swift "no thanks" and running for cover as the weather became bleaker and bleaker.
Rosemary Brown offered a blunt exception, claiming the political class were "all rubbish". "They promise these things and don't do it, so I don't waste my time," she said.
Derek Watton, however, was somewhat sympathetic to May, although he opposed her plan to introduce new grammar schools.
"I don't think we really know about her," he said. "I was glad that, of the possible new leaders, it was her that got the job, but we've really got to wait and see."
Watton voted Conservative until Margaret "far too extreme" Thatcher came to power.
"Politics has been moving steadily to the right since Thatcher's time and I haven't moved with it," he said.
Maybe May's re-brand of One Nation Conservatism can bring Watton back into the fold and win other Brummies over? The minor matter of the EU referendum could help with that.
Birmingham, one of the most multicultural, multi-faith and multi-ethnic cities in the UK, narrowly backed a Brexit, with 50.4% of the second city's electorate voting Leave.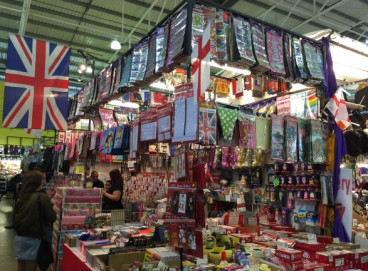 If you are a Europhile Brumme hoping to protest the historic result, you are out of luck.
The flag store in St Martin's Market apparently does not sell any EU banners. Immigration, of course, was a major part of the campaign, with Vote Leave endorsing an Australian-style visa system.
The mere mention of the subject triggered a rant from a middle-aged woman, who wouldn't disclose her name, during IBTimes UK's Birmingham walkabout.
"That's the main problem really, there's too many people coming into the country," she complained.
"There's not enough room for us who are already here, and benefits and everything else. There's just too many people coming in, we haven't got enough space – the housing, the benefits, the health service, it's putting everything at the limit, isn't it?"
Jeremy Corbyn, the newly re-elected Labour leader, is "relaxed" about free movement of people. Just one of the issues Labour Birmingham MPs with small majorities, such as former Vote Leave chair Gisela Stuart, will be thinking about when the next general election comes around.
But before 2018, voters in England and Wales will go to the polls to select new metro mayors, part of a "devolution revolution" started by Aston Villa-supporting David Cameron and George Osborne.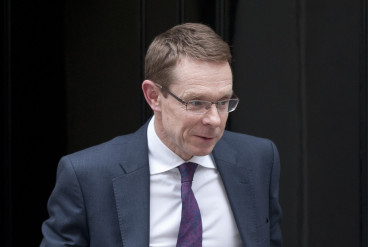 Birmingham-born Andy Street is the Conservative nominee for the West Midlands.
He's expected to step down soon as managing director of John Lewis and, with the Tories riding high in the opinion polls, Street is a serious contender to Labour's Sion Simon MEP.
The Conservatives can look at the seat of Nuneaton for morale.
The bellwether constituency voted Tory at the 2010 and 2015 general elections, suggesting party loyalties in the post-industrial towns and cities of the West Midlands are shifting.
To keep that momentum up, May will have to pitch herself beyond the Tory faithful when she takes to the stage to deliver her first conference speech as PM and party leader.