Prime Minister David Cameron has warned that average mortgage costs in the UK could rise by nearly £1,000 a year if the British public votes to leave the European Union (EU) in the upcoming referendum. The main reason for the spike, Cameron asserted, would be blamed on short-term uncertainty would tighten credit conditions and result in a surge in interest rates. He told the
Cameron told the Mail on Sunday: "Nearly all experts agree there will instant shocks to the economy if we leave the EU and there is a clear and present danger of higher mortgage rates."
Britain Stronger In Europe – the official Remain campaign – claimed the UK Treasury estimates that voting to leave the EU could add between £920-£1,470 a year to the annual cost of the average mortgage. Furthermore, first-time buyers could expect to pay £810 more per year, according to the Remain camp.
The group added mortgage rates could surge by 7% – which means a mortgage with a 1.5% rate would rise to 2.2%.
Meanwhile, Chancellor of the Exchequer George Osborne warned: "If we quit the EU the country would be poorer, there would be volatility in the financial markets and that would push up mortgage costs irrespective of what the Bank of England might do with official interest rates."
He added: "I genuinely believe this is far more important than any general election we'll ever be asked to vote in." In an interview with The Sunday Times, Osborne said the vote, which will take place on 23 June, is a "battle for the soul of the country".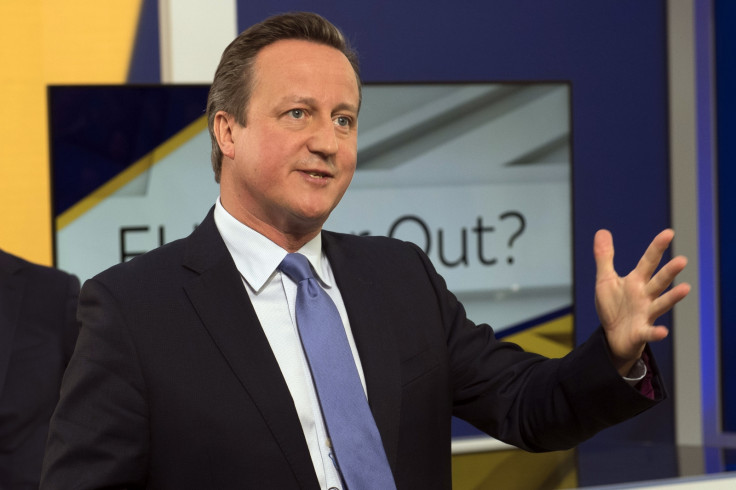 Osborne acknowledged that debates about Brexit – or 'British exit' – were a "fair discussion" however indicated he could not understand those who are not listening to stark economic warnings.
"You can look at the Bank of England, the IMF, the OECD, businesses large and small, trade unions, and governors of the Federal Reserve of the United States," he said. "Maybe we will be hearing from Vote Leave saying that the Federal Reserve is joining the Bank of England and ITV as part of a global conspiracy, but I suspect it's not a conspiracy, it's a consensus."
In response to the claims, Matthew Elliott, chief executive of Vote Leave, said it was "desperate stuff" for Cameron to bring mortgage costs into the debate.
"Even the most pro-EU campaigners have admitted the economy will grow after we vote leave," he said, "so bogeyman claims about mortgages are just the latest act of desperation from the Remain campaign fast losing the plot and public."