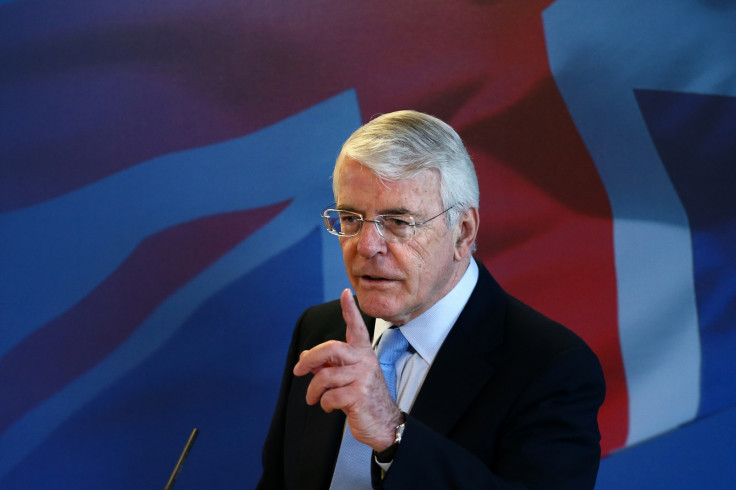 In his first intervention since the EU referendum result, former British prime minister Sir John Major has said the "tyranny of the majority" must not dictate the terms of Brexit.
Speaking to guests at a private dinner in Westminster, Major said that Parliament, not the government, must make the final decision on any new EU deal.
"I hear the argument that the 48 per cent of people who voted to stay should have no say in what happens. I find that very difficult to accept.
"The tyranny of the majority has never applied in a democracy and it should not apply in this particular democracy."
While accepting the UK would not stay a full EU member, he said he wanted a deal that would enable the country to stay as close as possible to the union and its single market, The Times reported.
During the Q&A at the National Liberal Club to mark the 100th anniversary of Lloyd George becoming prime minister, he was asked about the prospect for another referendum.
"That is a matter for Parliament. You can make a perfectly credible case for it. I don't know whether that will happen. I think we need to see how things pan out before we decide exactly what needs to be done."
Another former prime minister, Tony Blair, weighed into the Brexit debate, comparing the EU referendum vote to a bad home swap and said the electorate could stop the UK breaking away from the EU.
He told the New Statesman: "[Brexit] can be stopped if the British people decide that, having seen what it means, the pain-gain cost-benefit analysis doesn't stack up."
The Institute of Fiscal Studies (IFS) warned on Thursday (24 November) that the cost of living crisis is worse than at any point since the Second World War, with wages by 2021 to be at the same level in real terms, than in 2008, adding an additional dimension to the fallout of the EU Referendum result.