Brexit: Ukip-backed Leave.EU campaign employs four EU immigrants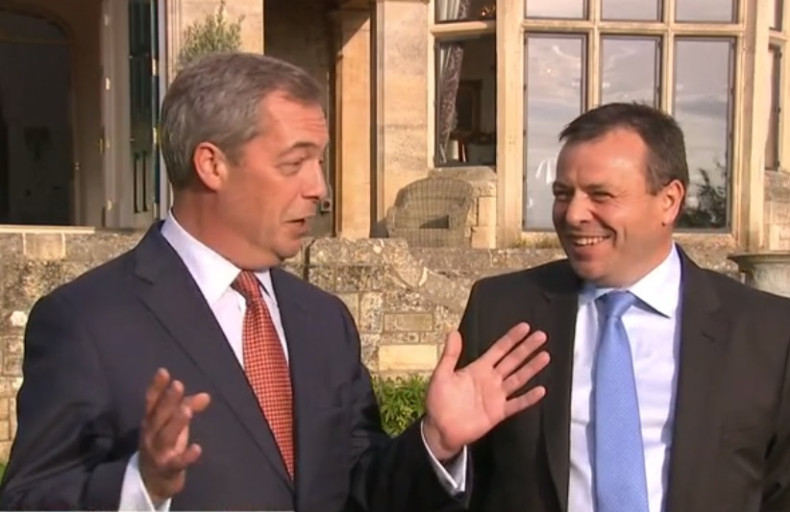 One of the main campaign groups aiming to guide Britain out of the European Union has been reported to employ EU migrants at its call centre.
The discovery, made by journalists working for the Guardian during a visit to the Bristol headquarters of Leave.EU, will be very embarrassing to the group, which is backed by the anti-immigration party Ukip. One of its main arguments for Brexit is that it allows low-skilled European workers to "deprive British citizens of jobs". The same article also has Arron Banks, the multimillionaire co-founder of Leave.EU, saying: "I don't feel any affinity towards French, Germans and Spaniards. I'd much rather deal with my own kith and kin."
In total, the Guardian discovered that at least four members of Leave.EU's phonebank team, whose job consists of calling up prospective supporters within the electorate to convince them of a Europe-free future for Britain, hail from EU countries.
Neil Kinnock, the former Labour leader taking a major role in the Stronger In pro-EU campaign, accused Leave.EU of "double standards beyond parody".
He said: "For Arron Banks to run a campaign based on division and demonisation while employing EU citizens in his call centre, is the height of hypocrisy. Banks should hang his head in shame – and reflect on the fact that his own employees and other hardworking people do not deserve the stream of negativity directed at them by leave campaigners."
Alongside Vote Leave, Leave.EU is one of the two rival groups vying to be allocated the official Brexit campaign group by the Electoral Commission. The winner will be allowed to spend £7m on promoting their side – while the loser will be limited to just £700,000. The two groups have had repeated spats in public, and Leave.EU claims to have outspent Vote Leave – which is led by the justice secretary Michael Gove – by up to three times.