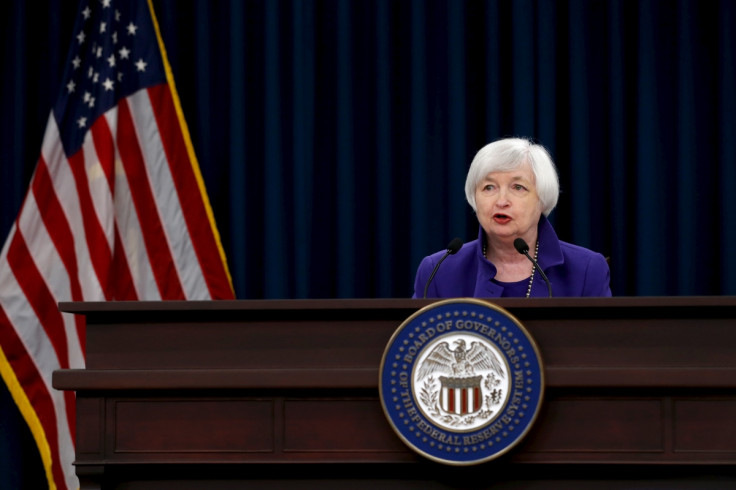 Britain's exit from the European Union will have a "negligible" impact on US growth, the International Monetary Fund has said.
In its annual review of the state of the US economy, the Washington-based lender maintained its GDP forecasts of 2.2% growth this year and a 2.5% expansion in 2017.
However, the strong rise in the dollar — exacerbated by the currency being viewed as a safe haven by investors following the Brexit vote — posed near-term risks to growth, it said.
The report comes after Chancellor George Osborne flew to New York for talks with major Wall Street investors and bolster US-UK trade relations.
America is the largest destination for UK exports, while London is the biggest trading partner in Europe for the US.
But the IMF's mission chief for America insisted that the impact of Brexit will be minimal on US growth.
"The net effect on growth is pretty negligible," Nigel Chalk was quoted as saying by Reuters.
Fed outlook
In its report, the IMF said continued solid growth in the US hinges on addressing long-term issues such as an ageing labour force, a widening wealth gap and rising poverty.
Failing to address these issues adequately could see annual growth GDP growth settle at below 2% in the future, it warned.
"Reversing these trends will require efforts on multiple fronts to boost potential growth, which at below 2% is notably lower than before the Great Recession," the lender stated.
The IMF approved of the Federal Reserve's plan to raise interest rates gradually as the economy builds traction.
The Fed raised interest rates for the first time in nearly a decade last December, leading to expectations that a series of rate increases would follow.
However, sluggishness in the US economy and a slowdown in China have led to the central bank holding off on further tightening.
Several analysts believe the Fed will wait until 2017 to make its next tightening move after last month's Brexit vote sent global markets into a tailspin.