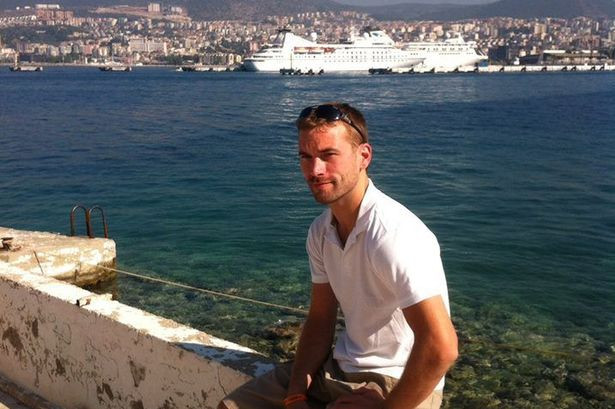 A British man who was stabbed to death in Barbados has been identified as Brian Mulligan, a war hero who served in Iraq and Afghanistan.
The 28-year-old father of two was killed after getting into an "altercation" with a local man in St Lawrence Gap, Christchurch on 15 June.
He was taken to Queen Elizabeth Hospital in Bridgetown, but later died of his injuries.
It has since emerged Mulligan had served in the army for eight years, completing tours in Iraq and Afghanistan, before being medically discharged when a grenade blast damaged his hearing.
Mulligan was left around 70% deaf in one ear after an insurgent grenade exploded in a house in Iraq, which he was the first to storm.
After leaving the army, having served with "distinction", Mulligan - originally from Forest Hill in South-East London - went on to work as a communications engineer at Heathrow Airport.
He moved to Barbados just two months ago along with his wife, Jemma, and two children aged four and seven, according to the Evening Standard.
Anthony Sissons, a friend of Mulligan who served alongside him in the army, told the newspaper: "He was really big into his family and had loads of time for both his children.
"He put all their needs before his own and wanted to make them have a good life, that's why we came out to Barbados to work. He loved his wife and children. He will be greatly missed."
Another friend added: "He served his country with pride, distinction and proved himself a hero in difficult situations."
A spokesman for the Foreign Office said: "We are aware of the death of a British National in Barbados on 15 June. We are providing consular assistance to the family at this difficult time."