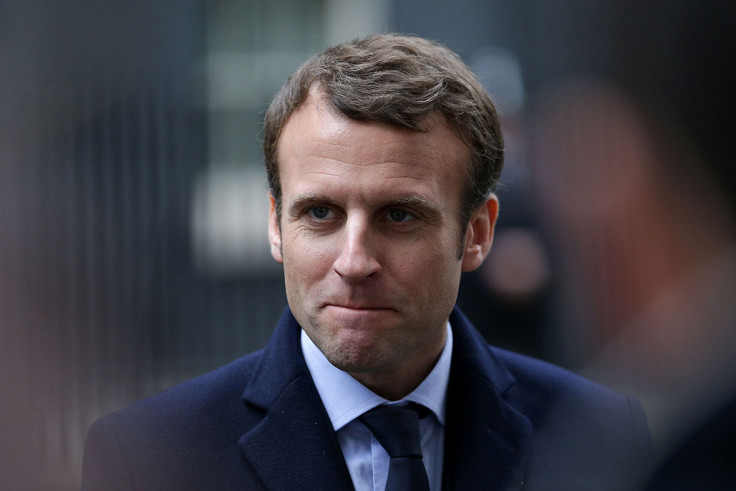 Emmanuel Macron, the favourite for the forthcoming French presidential race, has dismissed rumours that he is having a gay affair with a radio executive. The En Marche! candidate said the claims are "homophobic" and "misogynous".
The centre-leftist, 39, made the comments in an interview with French gay magazine Têtu. He had previously laughed off accusations that he is in a relationship with the chairman of Radio France, Mathieu Gallet.
The rumours are believed to have originated from Russian state media and have fuelled concerns that external agents are using "fake news" in an attempt to influence the French election. The Russians stand accused of employing similar tactics in the 2016 US presidential race.
Macron is particularly enraged that the claims have been made against the background of his being married to an older woman. His wife, Brigitte Trogneux, 63, was once his high school teacher.
Macron told Têtu (according to The Quebec Times): "Two things are odious behind the implication: to say that it is not possible for a man living with an older woman to be anything other than a homosexual or a hidden gigolo is misogynous. And it's also homophobia. If I had been a homosexual, I would say it and I would live it."
The interview in Têtu also provided the third-way candidate to placate gay voters who are angry that he previously appeared to show sympathy for opponents of same-sex marriages. The issue of gay marriage remains highly charged in Catholic France.
Social conservatives are still hoping to repeal a 2013 law that allowed same-sex couples to marry and adopt children.
Macron is currently second behind National Front leader Marine Le Pen in the popular vote but would be expected to beat her in the all-important second after the other candidates have been eliminated.
Le Pen is expected to get around 25% of the first-round votes but is deemed unpalatable by large swathes of centre-left and right voters.