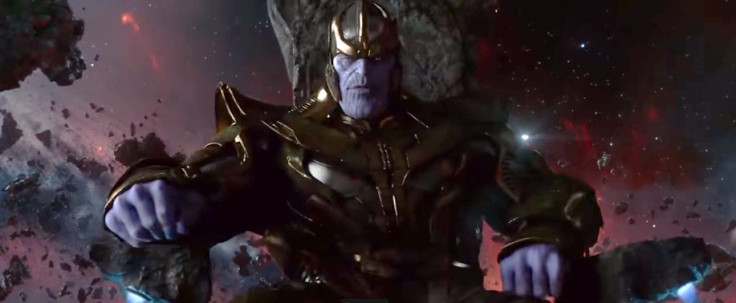 After the substantial success of Captain America: Civil War, Marvel will next assemble its Avengers in 2018's Avengers: Infinity War. The movie will finally starring role to Josh Brolin's villain Thanos. The Mad Titan previously made brief appearances in Avengers Assemble, Avengers: Age of Ultron and Guardians of the Galaxy and anticipations are high that his role will be huge in the upcoming Avengers sequel.
The man behind the powerful voice of the purple-skinned giant alien has teased an amazing script, while revealing that Thanos will be against every superhero present in the movie.
"These Avengers stories all come down to this conclusion, and that's our involvement. Basically, my character against everybody. And it's really fun what they've chosen to do with the story," he told Movie Fone.
He also revealed that the script gave him "goose pimples".
"I think it's brilliant, personally. I was blown away, and had goose pimples pretty much 50% of the time that I was listening to what was going on, and pretty amazed that I'm going to be involved in it. So it's a big thing that's coming up," the Hail, Caesar! actor added.
The actor only had cameos in the previous Marvel movies but those brief appearances played a vital role in setting the stage for the Mad Titan's arrival in Infinity War Part 1 and 2. "I sat at a table and I listened to the story from beginning to end which was... you know, sometimes you go around and you go, 'Oh, it's a great movie. Or this is a great experience' and you kind of know that it's not?' This is the opposite."
The two-part Infinity Wars is all about Thanos, who aspires to collect the six "soul gems", which he fits into the Infinity Gauntlet to become super powerful and obtain immense control over the galaxy.
Directed by brothers Anthony and Joe Russo, Avengers: Infinity War - Part I is slated for release on 27 April 2018 in the UK and will release a week later on 4 May in the US.