Bring Back Jeremy Clarkson petition biggest UK campaign on Change.org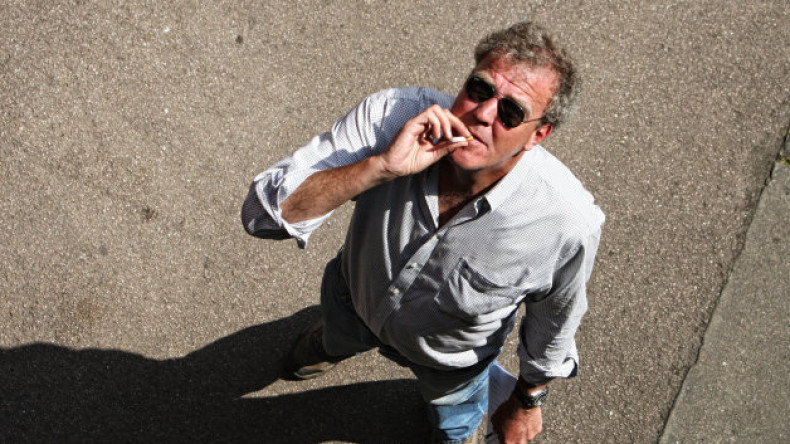 The petition to reinstate suspended Top gear presenter Jeremy Clarkson to the BBC has become the biggest UK campaign on the Change.org website.
The Bring Back Clarkson petition, set up by political blog Guido Fawkes, has so far gained more than 700,000 signatures in just two days.
The petition started after Clarkson was suspended following a "fracas" with a producer who he is alleged to have punched following an argument at a hotel in Newcastle over food.
The petition was so popular at one point it was attracting more than 10,000 supports an hour and managed to crash the site's sever. Change.org previously confirmed the petition was the fastest growing campaign in its history.
In comparison, the Bring Back Clarkson campaign is already more popular than UK petitions to force secretary of state Iain Duncan Smith to live on £53 a week (482,000), stopping MPs getting an 11% pay rise (353,000) and one to overturn the convictions of gay men under Britain's outdated "gross indecency " law (597,000, of which 300,000 came from UK).
While other petitions features on Change.org have attracted more signatures, such as the campaigns to bring home Ghoncheh Ghavami back to the UK after she was arrested for watching a volleyball match in Iran or the #BringBackOurGirls petition, a majority of these signatures came from across the word, compared to virtually all the Clarkson signatures coming from in the UK.
Brie Rogers Lowery, UK director of Change.org, told IBTimes UK: "Petitions have the power to put the voices of ordinary people at the heart of the news agenda. In December over 345,000 people signed a petition on Change.org to save 93 families from the New Era Estate in London from being made homeless.
"In the last few weeks over half a million Change.org users - with the support of Benedict Cumberbatch and Stephen Fry - put pressure on the UK Government to pardon the men convicted for having same-sex relationships under the British 'gross indecency' law, which convicted Alan Turing. The deputy prime minister responded directly to signers of the petition saying that he will work to ensure these convictions are overturned.
"Technology now means that with just a laptop and a story to tell you can make change happen - which is why our 6.5 million UK users are using the site to win an average of 10 victories a week on the issues that matter to them."
As the uncertainty surrounding Clarkson's future continues, prime minister David Cameron showed support for his "good friend".
He added: "He is such a huge talent and he amuses and entertains so many people, including my children, who'd be heartbroken if Top Gear was taken off air, I hope this can be sorted out, because it's a great programme and he's a great talent."
Guido Fawkes editor Paul Staines said he set up the petition because he believes Clarkson is the BBC's "greatest export".
He added: "He's a living legend and the overwhelming success of the petition shows how popular he is with the British people. A bunch of left-wing pinkos at the BBC have been out to get him for ages, we want to see him re-instated and the BBC's bed wetters defeated."