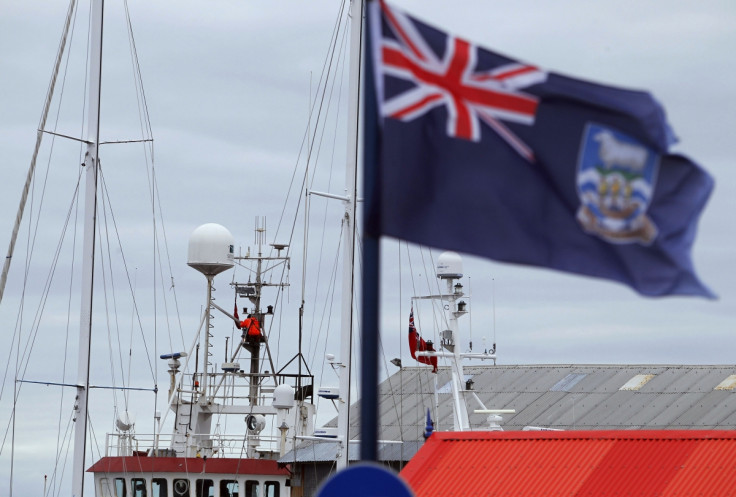 Britain will bolster its military presence in the Falkland Islands in the face of rising threats of a new invasion of the islands.
Michael Fallon, the defence secretary, told the BBC this morning that he would make a statement to parliament announcing how Britain would "beef up" the defence of the islands, over which Britain and Argentina fought a war in 1982.
"We have been reviewing our defence arrangements of the Falklands where there is obviously a continuing threat even 30 years after the Falklands war [...] obviously I can't go into details before I tell parliament," he said.
He was later asked on the Today programme whether the Falklands threat had increased since reports emerged that Russia was to lend Argentina a fleet of long-range bombers.
"That particularly deal hasn't been confirmed, but all I can say is that the threat remains. It is a very live threat and I am responding to it this afternoon," he replied.
Ministry of Defence sources told The Sun newspaper that Fallon was to announce more troops and equipment to be sent to the islands.
"The defence secretary's decision reflects operational judgements and the increased nature of the threat. We want the people of the Falklands to know they are uppermost in our thinking," a Whitehall source told The Sun.
It reported that 1,200 troops are stationed on the islands along with a small fleet of helicopters and jets.
The long-running row with Argentina over the sovereignty of the Falkland Islands, known as Las Malvinas, has escalated in recent years as Argentine President Cristina Fernandez de Kirchner upped rhetoric during speeches in the country.
It prompted British Prime Minister David Cameron to announce the unveiling of a statue of former prime minister Margaret Thatcher in the islands in 2015.
A story in trade publication DefenseNews in January claimed that Russia was signing a new arms deal with Argentina to provide jets to the government in return for food.