Caught on Camera: You are Filmed on CCTV 300 Times a Day in London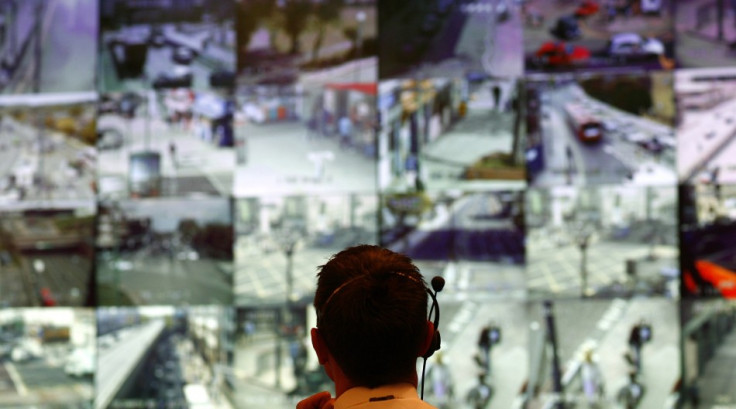 A Londoner is caught on a close circuit surveillance camera over 300 times a day, thanks to the 51,600 CCTV cameras installed across Britain controlled by local authorities, almost 20 per cent of the world's CCTV population.
According to a report released recently by NGO Big Brother Watch, £515 million spent on CCTVs for the past four years would be sufficient to put an extra 4,121 police constables on the streets, equivalent of Northumbria police's entire force.
The surveillance culture in Britain has made it one of the most watched societies in the world, far outstripping some authoritarian regimes.
The huge increase in surveillance has not been a co-ordinated and intelligence-led response to crime, but a haphazard and badly measured rush to spy on citizens, according to Big Brother Watch.
Many cities across Britain have a camera in every corner but only a few ever see a police officer.
The NGO called for a national review of CCTV and its regulation.
Though surveillance is an important tool in modern policing, it cannot be substituted for policing as there are clear risks involved in using these cameras uncontrollably.
Big Brother Watch believes that too much dependence on CCTV surveillance has a negative impact on civil liberties and the expansion of the technology into neighbourhoods and the workplace has only proved to be a costly affair.
Only a single crime was solved in the capital for the entire year for each of the 1,000 cameras, the BBC reported quoting figures published by the Metropolitan Police in 2008.
Seven local authorities now have more CCTV cameras than Liverpool, Manchester and Leeds combined.
However, despite millions of cameras, Britain's crime rate has not come down significantly compared to countries that do not have such a vast surveillance system.
In an age of squeezed budgets, councils continue to pour huge amounts of money into technology that indiscriminately monitors us all as potential criminals, while the actual causes of crime go ignored, warned Big Brother Watch in its report.
The Protection of Freedoms Bill proposes a new Code of Practice for CCTV use, but it is unclear if this will extend to private cameras.
© Copyright IBTimes 2023. All rights reserved.