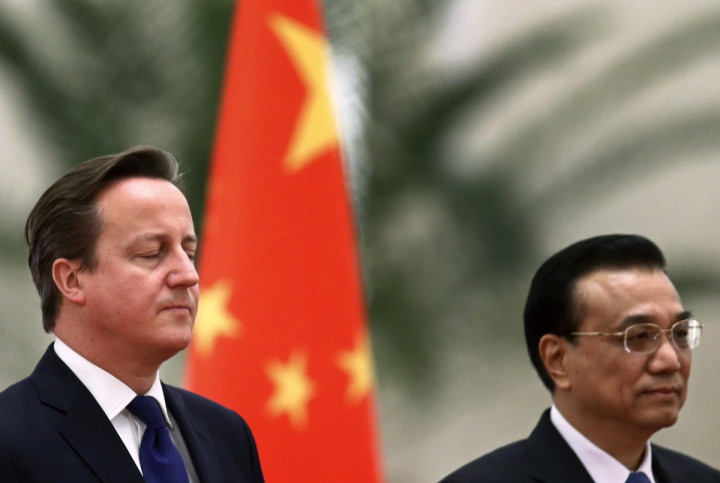 Britain is expected to bolster its economic ties with the world's second largest economy as Chinese Premier Li Keqiang visits the country for the first time since taking office.
The countries are expected to sign deals worth more than $30bn (£17.7bn, €22bn) during the three-day visit starting from 16 June. The deals are expected to ensure more Chinese investment in the UK energy, nuclear power and other infrastructure sectors.
"The two sides are expected to sign over 40 agreements between the governments and businesses covering a wide variety of sectors including energy, investment, cultural and educational cooperation," Chinese ambassador, Liu Xiaoming said.
"The total value could reach a record-setting $30bn," he added.
In a press conference ahead of the visit, China's vice foreign minister Wang Chao and vice commerce minister Gao Yan said the trip will aim to build further cooperation between China and Europe.
During his trip, Li is expected meet Prime Minister David Cameron, Queen Elizabeth and other British leaders. Talks with Cameron would cover subjects such as trade, investment, energy and cultural exchanges, according to Wang.
In addition, they will discuss London's role as a yuan trading centre.
"The visit will promote bilateral cooperation in infrastructure construction, nuclear power, high-speed rail, finance and high technology. This will benefit people from both countries." Wang said.
"We hope the UK could push the European Union to loosen the restrictions on exports from China, limit the use of trade remedy measures, and create favourable conditions for China-EU and China-UK trade. And at the same time, both sides should study further whether a China-EU free trade zone is feasible." Gao Yan said.
Former Chinese Ambassador to Britain Ma Zhengang told Xinhua News that China's well-developed manufacturing experiences and Britain's highly developed finance and service sectors and advanced technology can go hand in hand.
"For one thing, China has technology in infrastructure construction such as high speed railways, which is exactly what Britain needs now; for the other, China should learn from Britain's experience in financial management," Ma said.
The countries have recently experienced an increase in bilateral trade. In 2013, bilateral trade crossed the historic mark of $70bn, increasing by 11% year-on-year. That compares to a 2.1% growth in overall China-Europe trade during the same period.