Britain 'Could Quit EU' if Jean Claude Juncker is Elected President of the EU Commission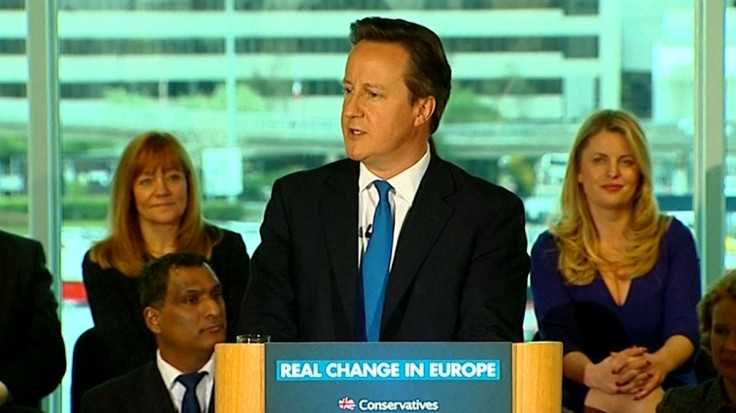 David Cameron has reportedly said Britain could quit the EU if Jean-Claude Juncker is elected as president of the European Commission.
According to German publication Der Spiegel, Cameron is so concerned that Mr Juncker's appointment would destabilise the UK Government, he would bring forward an in-out referendum.
The prime minister is said to regard the former Luxembourg leader as a symbol of Europe's past and believes he would be ineffective as the EU leader.
"A figure from the 1980s cannot resolve the problems of the next five years," he is reported to have said.
Cameron is alleged to have made the threat during a meeting with the German Chancellor at a summit of EU leaders in Brussels.
A Downing Street spokesman has refused to comment on any such statement made by Cameron in the course of "a private conversation."
The Work and Pensions Secretary Iain Duncan Smith said Mr Cameron must deliver "substantial and significant return of powers" from the EU to win the full support of Tories.
"He knows very well he can't come back with nothing."
The prime minister has pledged to deliver a referendum if the Tories are re-elected at the next election.
Mr Duncan Smith said he was certain Mr Cameron would follow through with a referendum.
"I've looked him in the eye and I've asked him (that) simple question. "He said, 'Yeah, I won't be in a Government if they won't have a referendum.'"
© Copyright IBTimes 2023. All rights reserved.