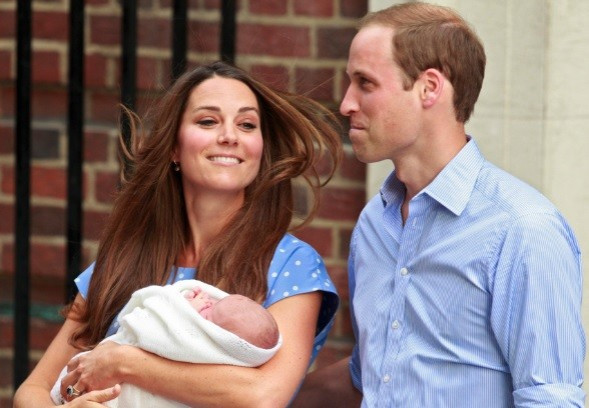 Britain is the fastest growing population in Europe following a booming birth rate and an influx of immigrants in the country for 2012.
According to the Office for National Statistics report (ONS), Britain's total population rose by 0.7% between 2011 and 2012 to 63.7 million people.
The ONS said rocketing birth rates and a sharp increase in immigrants entering the country were the two main factors for the burgeoning population.
In 2012, there was surge in children being born, reaching 813,200 new births for the period - 254,400 more births than deaths - he highest number of babies born for 40 years. Meanwhile, the number of international migrants entering the UK soared by 39% after more than half a million immigrants entered the country in the last year. In tandem, the numbers of emigrants leaving the country dropped.
Of those 25.9 per cent had a foreign born mother. By contrast 10 years earlier only one in six new mothers were born abroad.
That provides evidence that so-called "recession babies" have helped reshape the population.

Statistical Breakdown
Around 17% of the Britain's population constituted of people aged 65 and above which equates to 10.8 million.
This represents an increase of 419,900 people in a single year, which is two and a half times the growth recorded in Germany.
Germany has also seen rapid immigration in the recent years said a report.
According to the ONS report, there were 813,200 births and 558,800 deaths occurring in the year to 30 June 2012 in the UK.
The population in the UK is growing by 48 people an hour and 1,150 a day.
The population recorded for the four constituent countries of the UK in mid-2012 are 53.5 million people in England, 5.3 million people in Scotland, 3.1 million in Wales and 1.8 million in Northern Ireland.