A father allegedly imprisons his daughter in a "cage". He shaves her head. He deprives her of food and water. She is forced to urinate in a cup in her room. Her sisters are told she is evil. Her father's control, in the name of "honour", has become obsessive.
For any British citizen the law would normally come to their aid. There are a plethora of laws that cover kidnap, false imprisonment and coercive control. But Amina Al-Jeffery, 21, was taken from her Swansea home to Saudi Arabia four years ago by her father, and physically restrained to control of her ability to marry whom she wishes.
Her mother and siblings are in Wales, but her father has prevented her from returning. Her lawyers are asking the High Court in London to come to her aid, and the judge, Mr Justice Holman, is considering whether to make an order requiring her to be brought back to the UK, or allowed to meet with the British Consulate without her father being present.
Henry Setright, QC, representing Mohammed Al-Jeffery, said that her father had taken her because he disapproved of her "relationships and conduct".
But her father has disputed the abuse claims against him, the family division of the High Court was told last week.
The forced marriage unit of the Foreign and Commonwealth Office (FCO) said that the Saudi authorities refused to recognise Amina's British citizenship.
In a letter earlier this year, Mr Al-Jeffery wrote: "I am unwilling to do this as I fear she will go back to her old destructive lifestyle."
She is also at risk of forced marriage and it was the current prime minister, Theresa May, then home secretary, who passed legislation making this a criminal act.
In this case, it would seem that the cultural background of the young woman and her Saudi father, Mohammed Al-Jeffery, is used to explain the court's reticence to protect this Welsh woman. In a damning statement, Justice Holman stated: "We have to be careful about asserting the supremacy of our cultural standards."
All too often as a campaigner and a survivor of forced marriage myself, I have both experienced and read with dismay the cases of young woman who have been failed by the legal process and let down by the very institutions that are there to protect them.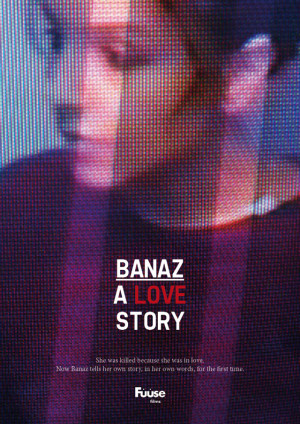 Reading about this case, it seemed to me there were a number of parallels with the case of Banaz Mahmoud, most hauntingly and painfully depicted on screen by the film maker Deeyah Khan.
Banaz had gone to the police repeatedly, and even given the names of the men who would eventually be convicted of her murder. In one instance, the police returned her to her violent and abusive father whom she had fled from in fear.
Amina has dual Saudi and British citizenship and the courts seem particularly reluctant to do anything that would question the jurisdiction of the Saudi authorities. Hierarchies matter here. What price is a woman's life? And what price is the life of a woman from a mixed heritage?
Leaving Amina to the care of the Saudi state is simply not an option. It is the Saudi authorities that are paying her father's legal fees and refusing to recognise her British citizenship. Saudi Arabia is also the country that has the legal practice of a woman needing a male guardian (a father, husband and in some cases a son or brother).
Human Rights Watch recently reported that the "male guardianship system" is a significant barrier for a woman to lead full lives and make decisions for themselves. This system impacts every area of a woman's life: from accessing work, to travel, to exiting prison to renting an apartment. Under Saudi law, Amina would need her father's permission to leave the country.
The British courts must act now.
The Iranian and Kurdish Women's Rights Organisation, a woman's organisation campaigning for women's rights, has called for the FCO to do everything possible to intervene in this matter and return Amina safely to her home in Wales. In these moments it is up to campaigners to fight for the rights of women because in the eyes of the law, the race of the victim seems to matter.
If she was a white Welsh woman, would the courts stand by knowing that she was living in a cage and not allowed access to a toilet? I doubt it. Culture, does not, and should not matter when a woman's life and dignity is at stake − the British government must take action to save Amina.
---
Huma Munshi is a writer, campaigner and public speaker. She has written extensively on violence against women, including about ways to address "honour"-based violence and forced marriage.
---