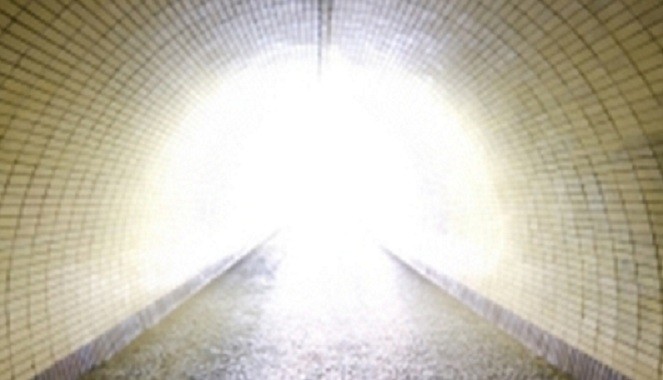 Despite the burgeoning number of atheists in the world and no indisputable evidence of a god, there's still apparently something in the human brain that wants to believe, at least in a rational universe, say researchers.
Three studies at Boston University found that even among atheists, the "knee jerk" reaction to natural phenomenon is the belief that they're purposefully designed by some intelligence, according to a report on the research in Cognition entitled the "Divided Mind of a disbeliever."
The findings "suggest that there is a deeply rooted natural tendency to view nature as designed," writes a research team led by Elisa Järnefelt of Newman University. They also provide evidence that, in the researchers' words, "religious non-belief is cognitively effortful."
Researchers attempted to plug into the automatic or "default" human brain by showing subjects images of natural landscapes and things made by human beings, then requiring lightning-fast responses to the question on whether "any being purposefully made the thing in the picture," notes Pacific-Standard.
"Religious participants' baseline tendency to endorse nature as purposefully created was higher" than that of atheists, the study found. But non-religious participants "increasingly defaulted to understanding natural phenomena as purposefully made" when "they did not have time to censor their thinking," wrote the researchers.
The results suggest that "the tendency to construe both living and non-living nature as intentionally made derives from automatic cognitive processes, not just practised explicit beliefs," the report concluded.
The results were similar even among subjects from Finland, where atheism is not a controversial issue as it can be in the US.
"Design-based intuitions run deep," the researchers conclude, "persisting even in those with no explicit religious commitment and, indeed, even among those with an active aversion to them."