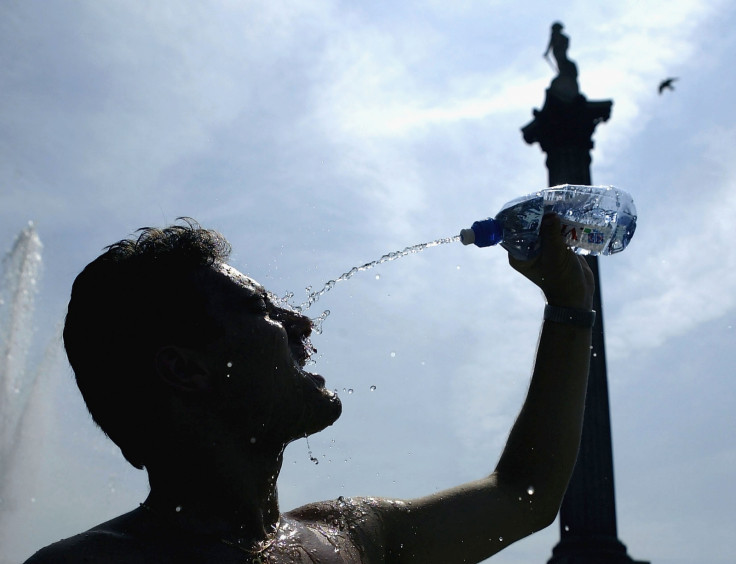 Parts of the UK will be hotter than Rio, Ibiza and Jamaica this week with temperatures set to soar to a sweltering 32°C. Starting on Tuesday 23 August temperatures will rise from the high 20s before peaking on Thursday.
London is expected to be the warmest part of the country and be hotter than parts of Brazil, Spain and the Caribbean.
Temperatures in Rio, where the closing ceremony of the Olympic Games was held on Sunday 21 August, will be cool in comparison rising from 21°C on Tuesday to 23°C on Thursday.
Ibiza will bask in temperatures around the 30°C mark all week while Kingston, Jamaica, will be cooler than parts of the UK with the mercury reaching 31°C by the end of the week.
Rail operators in the capital have already warned commuters to carry water with them on their journeys and emergency services are prepared for more call outs to weather-related incidents.
"Through the week ahead, we will see warmer temperatures across many southern areas of the UK as we draw in warm air from the continent," a Met Office spokesperson said.
"By Tuesday and Wednesday, temperatures in the south-east may reach 29C, which will feel very warm if not hot. Sunshine will accompany the high temperatures but with rain across some northern parts.
"The south-east is expected to see the highest temperatures with it feeling cooler and fresher the further north you go."
Despite the sunny forecast don't go planning Bank Holiday trips to the coast quite yet: temperatures will drop by Saturday with showers expected over parts of the UK.