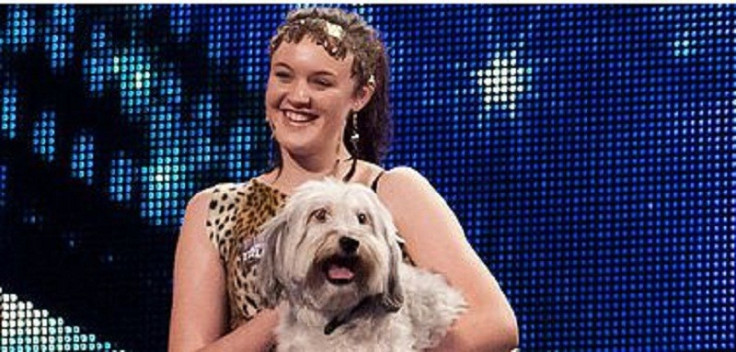 Britain's Got Talent's dancing pooch Pudsey is to be the subject of a biography after bagging a £100,000 book deal.
The bio, which will be published by Orion Books, will cover his life so far and tell his story of how he rose to fame on the ITV talent show.
A ghost-writer is expected to "interview" Pudsey to flesh out details for the story. It is expected to treat fans to intimate details of Pudsey's private life.
Pudsey and his owner Ashleigh were crowned the winners of BGT after winning the hearts of the nation with their performances.
A source close to the duo told the Sun: "Pudsey's story will be a fascinating read.
"You might laugh but this book will sell. We're getting a ghost writer as obviously Pudsey can't write a book himself - let alone speak English. The plan is to get it out for Christmas and make it a must-have coffee table book."
The publishing deal is said to be part of Simon Cowell's latest money-making plans to make the canine famous.
The media mogul has said that he hopes to make the part border collie-bichon frise-Chinese crested dog into the next Lassie, Eric Knight's canine hero that grew from a short story creation to one of the first mass merchandising media franchises of the 50s with a dozen films, plus TV shows, novels, cartoons, comic books and toys to his name.
This is not the first time that man's best friend has had his story told. The dog of former Irish footballer Roy Keane was the subject of the bestselling book Triggs: The Life and Extraordinary Times of Roy Keane's Dog.
The book, which tells the extraordinary story of their friendship and reveals the dog's part in the glories and controversies that marked his master's career, is Orion Books' Book of the Month.