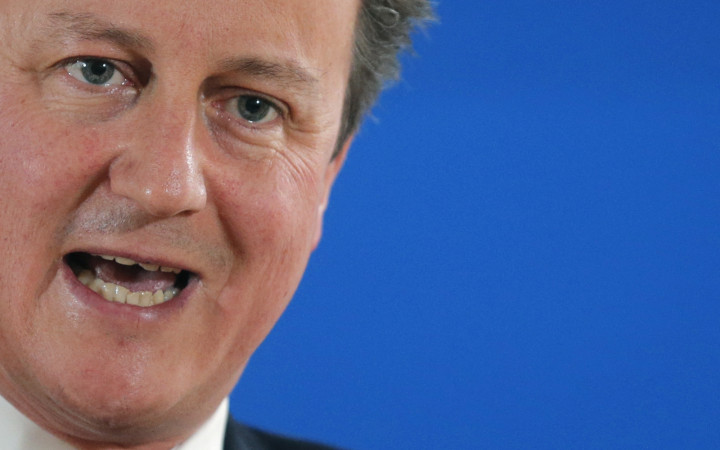 Britain's new European commissioner Jonathan Hill has warned that Britain's row over the renewed tax bill from Brussels has to "calm down" amid growing political tension.
Hill said on BBC radio that there needs to be a "practical solution" to the EU's demand that Britain stumps up billions more in taxes to the bloc as the country faces £823m (€1bn, $1.3bn) in fines if it has not paid its bill by 1 December this year.
"The sensible thing now is to try to calm the situation down and to look at the facts and to look at a practical solution that various member states face," said Hill.
"This is one of those classic examples you get from time to time where something that a group of people think [that] technical matters suddenly, and in this case, for perfectly understandable reasons, become highly political."
Last month, the EU declared that the UK would have to pay £1.7bn in extra tax to the bloc after Brussels' statistics agency Eurostat assessed all members' economic performances over the last 20 years, and readjusted what it thinks countries should be contributing in tax, in line with stronger growth.
Prime Minister David Cameron said that the UK would not pay this new amount while members of his Conservative Party have dubbed the demand as "daylight robbery".
The UK already pays an annual net contribution of £8.6bn to the EU and this payment would add a fifth to this amount.
Cameron pledged to let Britons vote for either exiting and staying within the European Union via an in/out referendum scheduled for 2017, if his Conservative party remains in power after the general election next year.
The new demand for payment from the UK is likely to fan the flames for anti-EU support as France and Germany are due for a rebate while Britain will have to cough up more cash.
Hill said he hopes Britain decides to stay part of the EU but understands that the question over the UK's membership is "a boil that needs to be lanced."