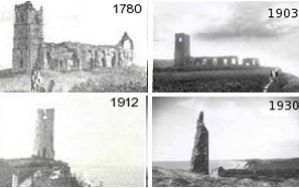 The lost medieval town of Dunwich, dubbed Britain's Atlantis, has been mapped for the first time, showing streets, buildings and town boundaries.
David Sear, a professor at the University of Southampton, used Didson advanced underwater imaging techniques to analyse the medieval ruins on the seabed off the Suffolk coast.
He said: "Didson technology is rather like shining a torch on to the seabed, only using sound instead of light. The data produced helps us to not only see the ruins, but also understand more about how they interact with the tidal currents and seabed."
The images allowed Sear to produce the most accurate map to date of Dunwich, showing the town's eight churches, a large house possibly used as the town hall and street layouts.
Located 14 miles from Lowestoft in Suffolk, the town lies just 10 metres below the surface of the sea.
Dunwich was once a thriving port, similar in size to 14th century London at approximately 2 square km.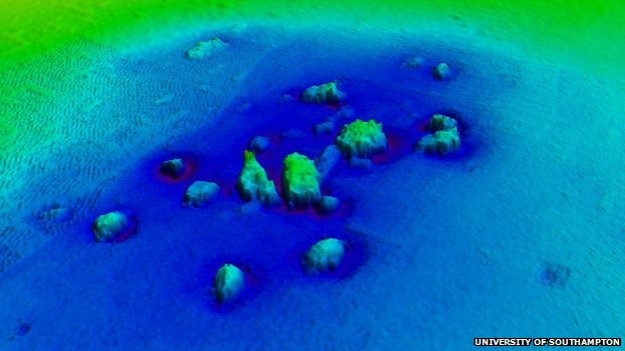 In 1286 a huge storm swept much of the town into the sea. This was then followed by more extreme weather, leading to its eventual demise as an international port in the 15th century.
Peter Murphy, English Heritage's coastal survey expert, said: "The loss of most of the medieval town of Dunwich over the last few hundred years - one of the most important English ports in the Middle Ages - is part of a long process that is likely to result in more losses in the future. Everyone was surprised, though, by how much of the eroded town still survives under the sea and is identifiable.
"While we cannot stop the forces of nature, we can ensure that what is significant is recorded and our knowledge and memory of a place doesn't get lost forever."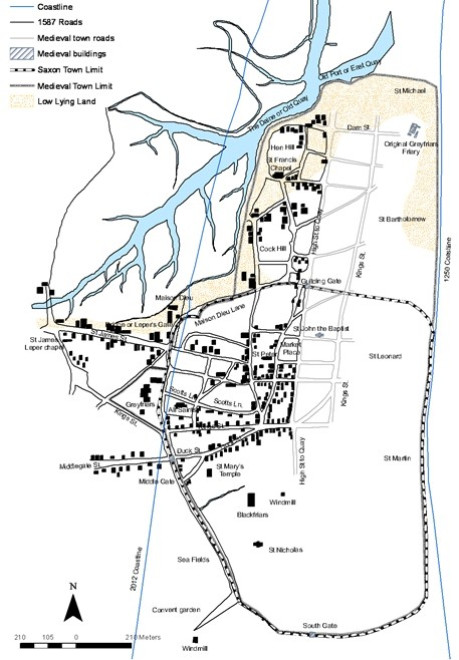 Sear and his team combined archaeological data from the site with old charts and navigation guides to produce their map.
Speaking about how Dunwich was washed away, Sear said the town's demise has implications for modern coastal towns: "It is a sobering example of the relentless force of nature on our island coastline. It starkly demonstrates how rapidly the coast can change, even when protected by its inhabitants.
"Global climate change has made coastal erosion a topical issue in the 21st century but Dunwich demonstrates that it has happened before. The severe storms of the 13th and 14th centuries coincided with a period of climate change, turning the warmer medieval climatic optimum into what we call the Little Ice Age."
He said that while coastlines are constantly changing, the medieval town shows the social and economic choices people make about their survival.
"In the end, with the harbour silting up, the town partly destroyed, and falling market incomes, many people simply gave up on Dunwich," he said.