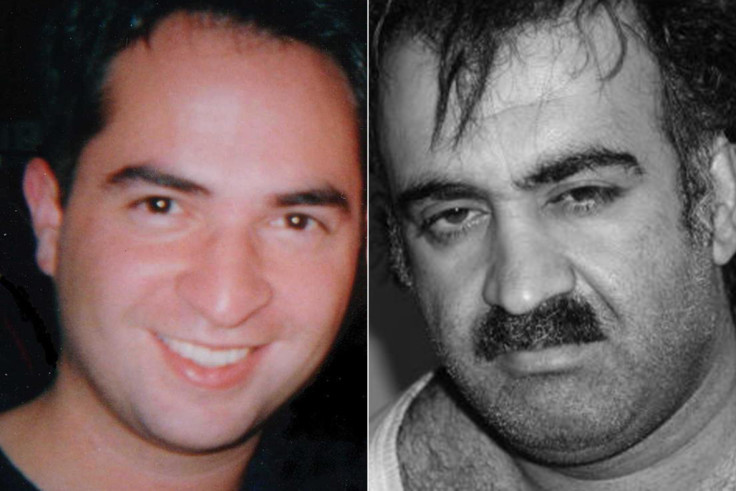 The brother of a British man murdered on 9/11 is to come face to face with his brother's accused killer after being invited to attend the trial of the man charged with masterminding the deadly attacks.
Matt Campbell, whose brother Geoff was tragically killed in the attacks which claimed the lives of nearly 3,000 people, was selected to attend the hearing after being selected via lottery of the victims' family members. He will be one of just eight people attending the pre-trial hearing and claims he will be the first non-US family member to attend a trial at the secretive US military prison in Guantanamo Bay, Cuba.
The trial, which was scheduled to begin in October, just weeks after the 15 year anniversary of the attacks, was thrown into chaos earlier this year after allegations made by the defence team that there was "at least the appearance of collusion" between the judge and the government in secretly destroying evidence.
Geoff Campbell was a Reuter's employee from Little Addington, Northamptonshire, who had been due to take part in a conference at the World Trade Centre. He is believed to have been on the 106th floor of the North Tower when it was hit by a hijacked airliner. In all 67 Britons were killed in the attacks which claimed the lives of 2,996 people.
Khalid Sheikh Mohammed is a Pakistani national who has been labelled "the principal architect of the 9/11 attacks". He was captured in Pakistan in March 2003 in a joint operation between US and Pakistani forces. He is also believed to be the masked man who beheaded US journalist Daniel Pearl in 2002, was a close confidant of Osama Bin Laden, and is one of five to face prosecution in the hearing. The accused faced 2,973 separate accounts of murder.
When asked if he was nervous about coming face to face with his brother's accused murder, Khalid Sheikh Mohammed, Campbell replied: "He is just a man... I'm probably more nervous about meeting other family members. Why are they there? Do they believe the official narrative or do they hold similar views to me?"
The pre-trial hearing which Campbell will attend was set to begin on Monday 3 October and last a week, though it was abruptly postponed just days before Campbell flew out, and is now scheduled to take place in the New Year. It is just one of many pre-trial hearings, though only a handful of people will attend the hearing, which will also be live streamed to four other secret locations in the USA.
In a post to Facebook, Matt Campbell wrote the he couldn't "turn down the opportunity to observe the (probably) one and only trial into [his] brother's murder, however farcical and kangaroo like it may be".
He added "Sadly it won't be Truth or Justice for Geoff (et al), but Peace for me."
Campbell hopes to meet with Khalid Sheikh Mohammed's three-man defence counsel whilst in Cuba, and question them on missing evidence, such as missing official flight manifests, an issue he has campaigned on widely.
Since his brother's death, Campbell has committed much time to investigating the attacks and has repeatedly pronounced himself sceptical of the US government's official version of events. Even going as far as setting up a crowdfunding effort to reopen the inquest into Geoff's death. The aim of which he claimed was to "get justice for Geoff, and to expose the official narrative of 9/11 for what it is – a lie."
When asked if there is any chance of the trial bringing justice he told IBTimesUK "Not a chance".
After almost 15 years, he finally vowed to cease his research into the attacks in July of this year. However just weeks later on 24 August, he received an email saying he had been selected to attend the hearing, and it was an opportunity he couldn't turn down.
There are currently 61 inmates still interned at the detention centre, 20 of whom have been cleared for release. The court has thus far struggled to gain convictions and a successful prosecution of Khalid Sheikh Mohammed could provide what analyst Kyle Orton, describes as "procedures for dealing with the others who remain at Guantanamo, a helpful piece of legitimation in retaining actors who cannot be released because of the danger they pose to the West and its allies."
---
Gareth Browne is a freelance journalist covering the Middle East. An Arabic speaker, he tweets at @brownegareth
---