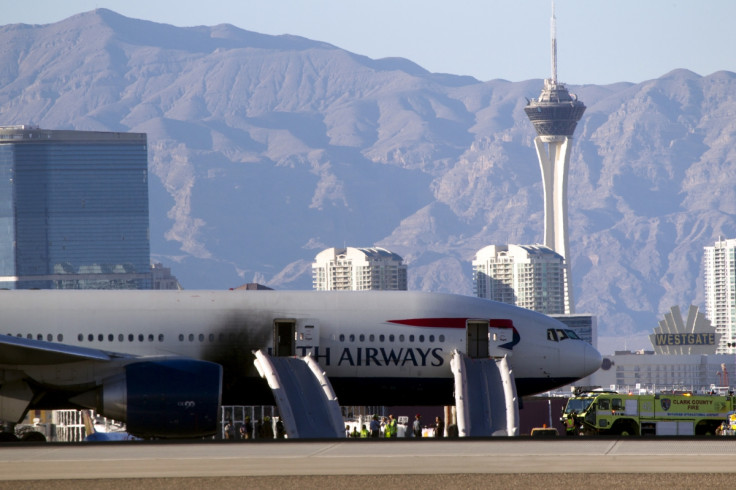 A British Airways passenger plane has made an emergency landing in Belfast after reporting a technical problem. Flight BA1421 had just taken off from Belfast City Airport for London when the problem occurred.
The Airbus A319 with 108 people on board was diverted to Belfast International Airport, where it safely landed after circling it for a time late on 27 October. A BA spokeswoman said the plane was diverted as a precautionary measure following a "technical issue".
Passengers on board are reported to have heard a loud bang during take-off and were told there was a problem with the engine. Fire engines and ambulances were on site at both Belfast airports as a precaution.
'Heard a bang'
"As the wheels were going up, we heard the bang and that's pretty much it," Justin Hames, a passenger on board the flight, was quoted as saying by the BBC. "To begin with they didn't say anything – they didn't want to cause any concern – and then they said it was a small problem with the engine."
A spokeswoman for BA said: "The safety of our customers and crew is always our priority. The flight landed normally after diverting shortly after take-off as a precaution following a technical issue. Our cabin crew are looking after customers."
Alan Whiteside, operations director at Belfast International Airport, told the BBC: "Everything went smoothly, our own police and fire service on site here responded, the Northern Ireland Fire and Rescue Service, the PSNI, the Northern Ireland Ambulance Service all attended as a routine. But nobody was required to take any other action - the aircraft landed safely thankfully."
BA1421 is the second British Airways flight to make an emergency landing in as many days. On 26 October, a Comair plane crash-landed in Johannesburg, South Africa, after its landing gear collapsed. It was carrying 94 passengers and six crew members. No one was hurt in the incident.